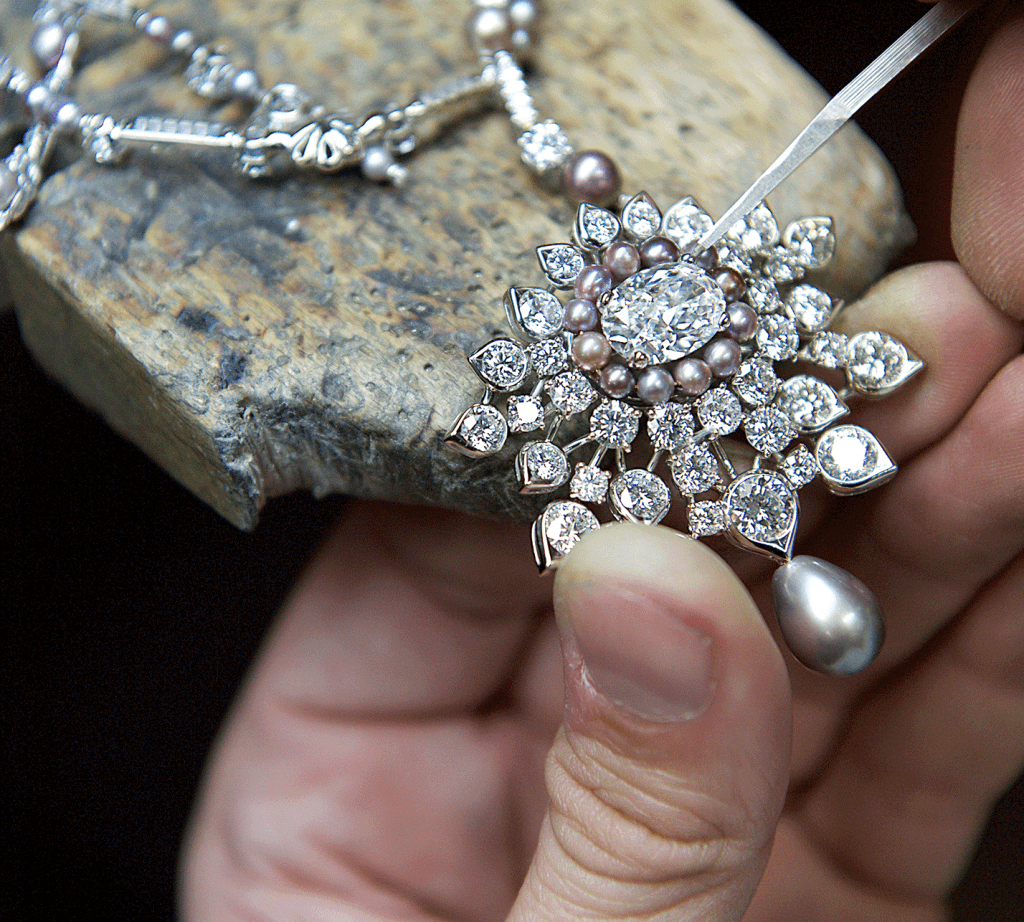 Bespoke Jewellery Design by the London Jeweller
Delve into the world of bespoke jewellery with the David Morris collection of bespoke rings, bracelets, necklaces and earrings. Hand crafted by our skilful atelier, our luxurious pieces offer a personalised addition to any jewellery collection which will last generations to come.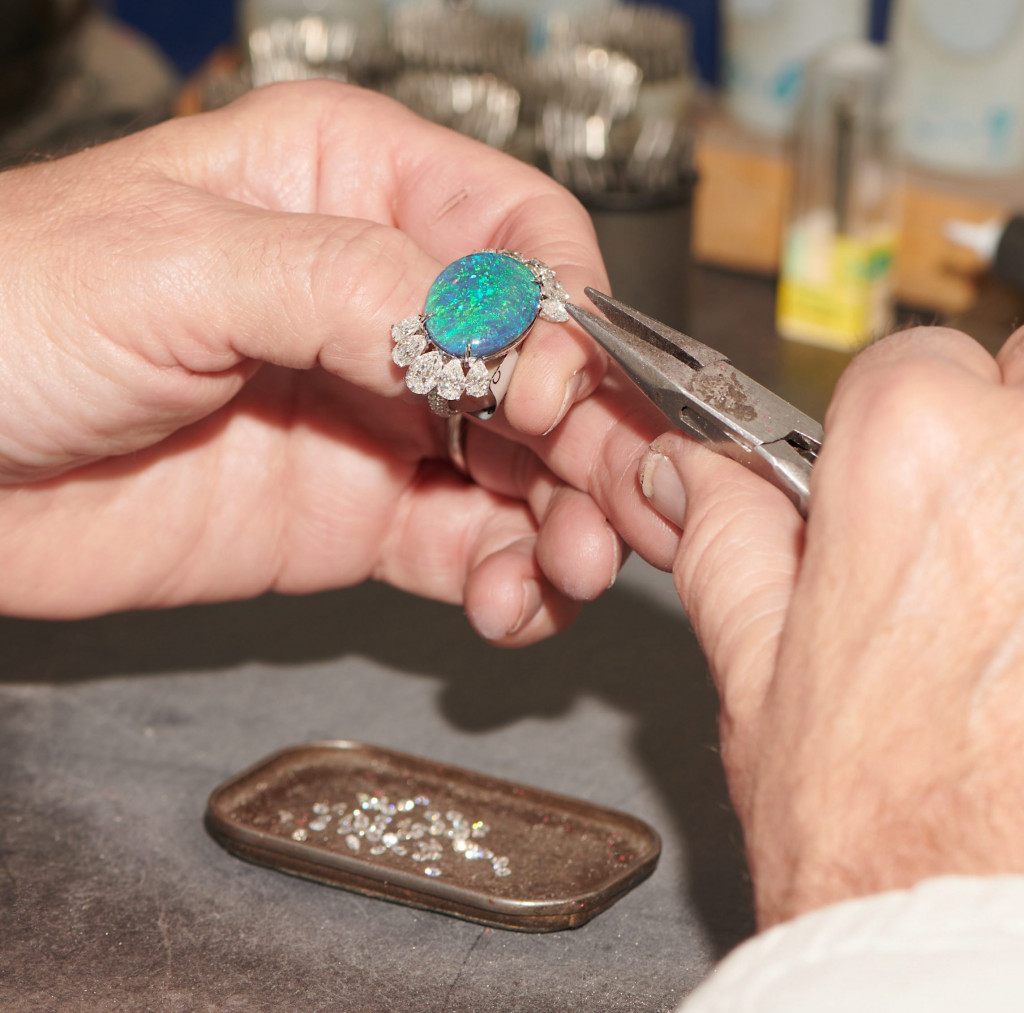 BESPOKE RINGS
Our collection of high and fine rings have been handcrafted with luxury stones and metals, produced with everlasting design in mind. Whether you're on a journey to find the perfect engagement ring or have a significant milestone nearing a personalised, bespoke ring showcases true originality and a warming gesture that will be recognised forever.
Explore our range of high rings and fine rings.
BESPOKE NECKLACES
Adding elegance and flattery to any look, David Morris necklace collections have been designed and handcrafted with intricacy and detail. Whether you're looking for a small engraved pendant or a stack of white diamond chains, our bespoke necklaces are perfect for any occasion.
Shop our selection of fine and high necklaces.
BESPOKE BRACELETS
Handcrafted on the famous Bond Street, David Morris bracelets excel in creative design and quality. Styled with a range of stone types, collections and finishings, a bespoke bracelet brings a sense of thoughtfulness to any moment. Whether you're looking for a simple bangle, a unique yellow diamond or sapphire sapphire-encrusted piece, our expert jewellers will work alongside you to create a bracelet that reflects the true meaning of bespoke design.
To begin your bespoke experience, book a consultation with one of the David Morris experts or view our collection of high bracelets and fine bracelets.
BESPOKE EARRINGS
Explore the David Morris earring collection with our selection of high earrings and fine earrings.
Handcrafted by the London atelier, our selection of earrings comes with the rarest gems of them all. Available in a range of colours, stones, and gold settings, bespoke earrings are some of the finest, most precious jewels. Paired with a matching bracelet or necklace, make a gift that extra bit special with a touch of David Morris personalisation.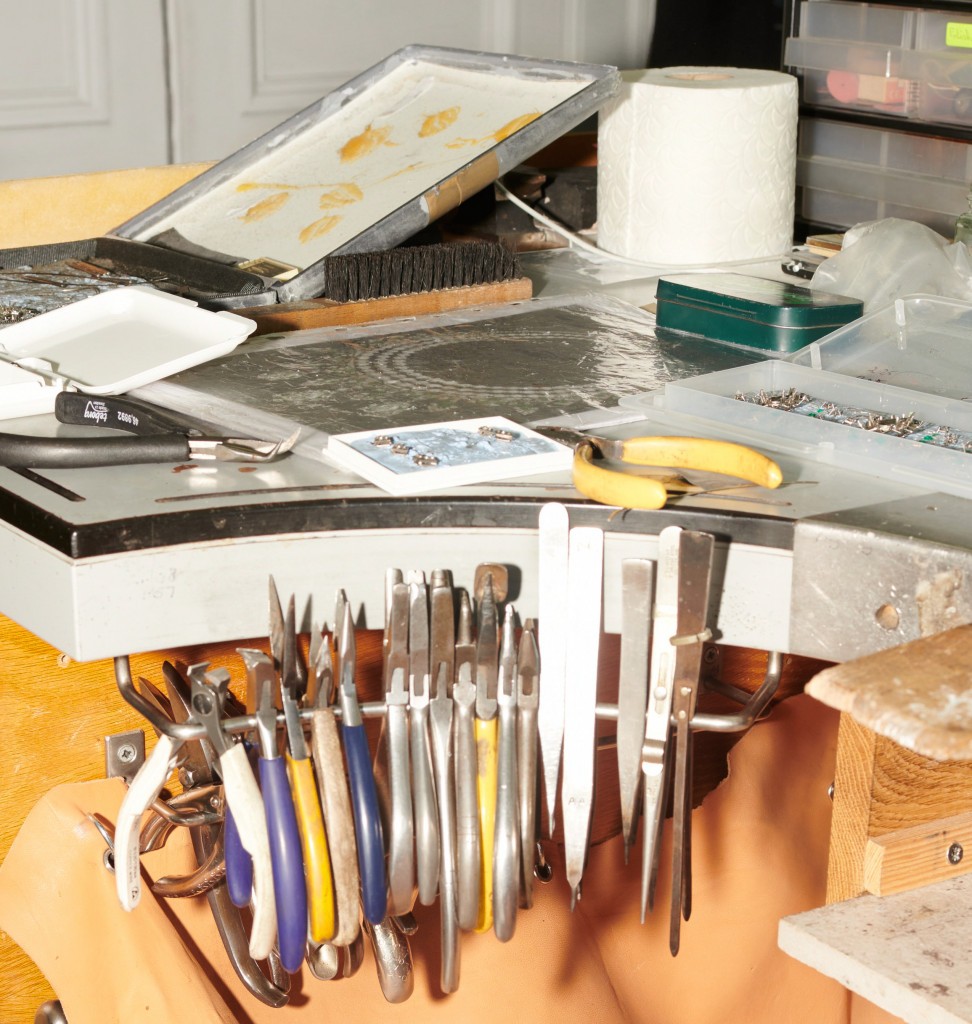 Bespoke Design by David Morris
Using only the world's most favourable and rarest gems, our collection of jewellery offers class, elegance and high jewellery finish. Completing jewels with a touch of originality, our bespoke design services provide an unforgettable experience with high-class craftsmanship.
The World's Finest Jewels
The inspiration for every piece of jewellery must always begin with the individual beauty of the stone. Indeed our ability to source the world's most exceptional stones has become legendary.
Large or small, in order to meet our gemstone buyer's exacting eye, a stone must meet a number of rigorous criteria. It must have impeccable provenance, it must be extraordinary in its colour, and – above all – it must be the finest of its kind available.
This devotion to the natural beauty of the stone means that minimal gold or platinum is used, an approach that ensures supreme lightness of metal, giving an intricate, lace-like quality; subtle and sophisticated design with a delicate and feminine mix of colours to complement the incredibly rare gemstones.