Bespoke Wedding Jewellery
Discover
Bespoke Wedding Jewellery Designed For You By David Morris
On London's renowned Bond Street, located above the flagship David Morris boutique, an extraordinary and accomplished atelier carefully and intricately creates exquisite bespoke wedding jewellery using only the rarest, most valuable gemstones for your perfect, personalised piece through engraving and customisation!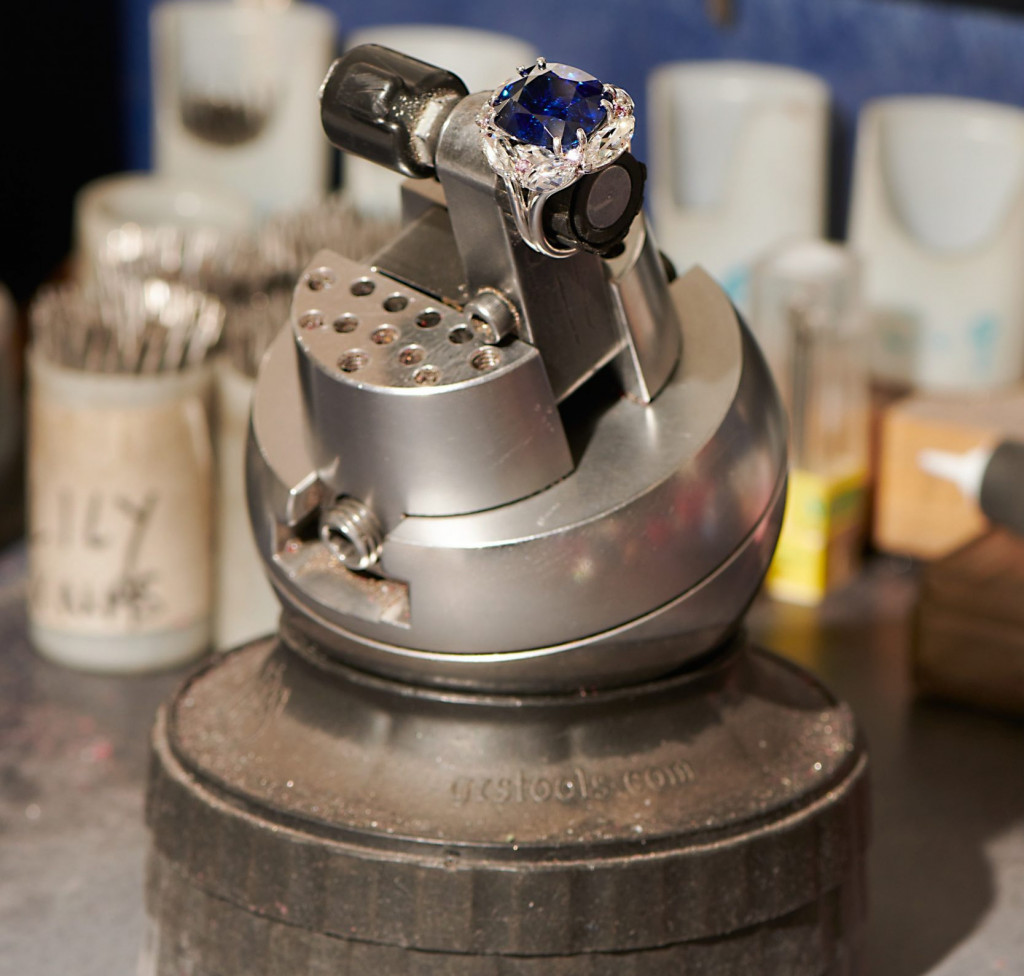 BESPOKE ENGAGEMENT RINGS
Find the perfect engagement ring with David Morris and add a sense of bespoke style to your already unforgettable day. Our white diamond engagement rings have been designed and crafted with the rarest, most precious stones, with a bespoke touch being the perfect feature. Whether it's small engraving or a unique feature, our London atelier will work with you to create your dream piece.
Explore our selection of luxury engagement rings plus our range of different diamond cuts including princess, oval, emerald cut, cushion cut and round brilliant.
BESPOKE WEDDING BANDS
Complimenting your enchanting engagement ring, David Morris bespoke wedding bands come with a true sense of passion and admiration for your one and only. Adorned in white gold, yellow gold, rose gold or platinum, our luxury bespoke bands can be personalised and designed to fit into your desired style, offering an additional sense of beauty to your momentous day.
Book a consultation with one of our dedicated jewellers to find your perfect bespoke piece, view our collection or explore our guide on how to find the perfect wedding band.
BESPOKE ETERNITY RINGS
Eternity rings are a pure example of love, devotion and loyalty, with bespoke design adding a luxurious touch to truly impress. David Morris eternity rings are designed with the world's rarest jewels, handcrafted in our London atelier for a high jewellery experience. Whether it's a stand-alone piece or is personalised to match with the wedding band and engagement ring, a bespoke eternity ring is the perfect way to transcend your chosen jewel.
Discover the true meaning behind eternity rings through our exclusive piece, Eternity Rings: the symbol of everlasting love.
BESPOKE WEDDING JEWELLERY SETS
From simple pearl jewellery to a coordinated set of enlarged white diamonds, wedding jewellery sets come together to create a luxurious style and an elegant finishing touch to any bridal look. David Morris bespoke wedding jewellery sets can be personalised to create a set of memorable, unique pieces which resemble the love and memories shared. Whether it's a necklace and earrings or bangles to match the wedding band, our specialist jewellers will work with you to craft the perfect bespoke wedding jewellery for your special day.
Explore our range of wedding jewellery sets or book a consultation for the full David Morris experience.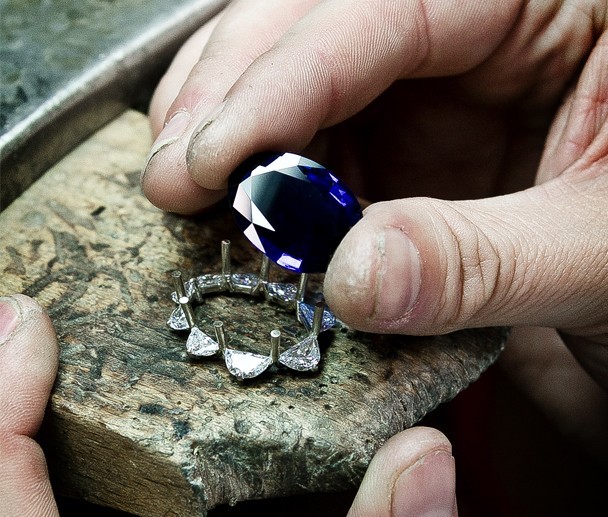 "Jewellery that transcends generations, each design expressing ingenuity, creativity and unparalleled quality"
arrange a consultation
Bespoke Jewellery Designs
Our London atellier designs and crafts unforgettable bespoke wedding jewellery pieces using only the most valuable gemstones. Handcrafted with undeniable skill, David Morris bespoke wedding jewellery adds a sense of luxury to these already flawless jewels.

Shop our range of wedding bands, engagement rings, eternity rings and wedding jewellery sets or book a consulation to design your dream piece.
The World's Finest Jewels
The inspiration for every piece of jewellery must always begin with the individual beauty of the stone. Indeed our ability to source the world's most exceptional stones has become legendary.
Large or small, in order to meet our gemstone buyer's exacting eye, a stone must meet a number of rigorous criteria. It must have impeccable provenance, it must be extraordinary in its colour, and – above all – it must be the finest of its kind available.
This devotion to the natural beauty of the stone means that minimal gold or platinum is used, an approach that ensures supreme lightness of metal, giving an intricate, lace-like quality; subtle and sophisticated design with a delicate and feminine mix of colours to complement the incredibly rare gemstones.