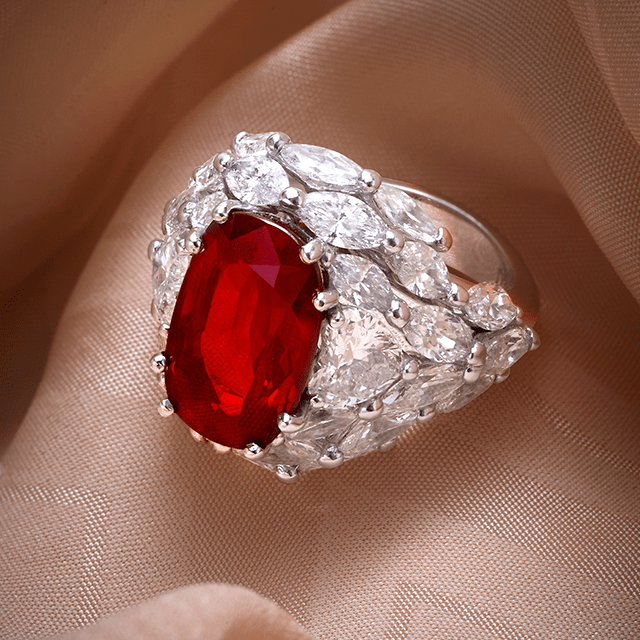 Ruby Jewellery Handcrafted by the London Jeweller
Recorded in both the Bible and in ancient Sanskrit texts, rubies have been cherished for time immemorial, enjoying a resurgence in popularity in recent years. The most legendary of all are the vibrant, deep red 'Pigeon's Blood' Burmese rubies, of which David Morris possesses a few prized examples, unearthed in old mines many years ago.
Discover our selection of Rubies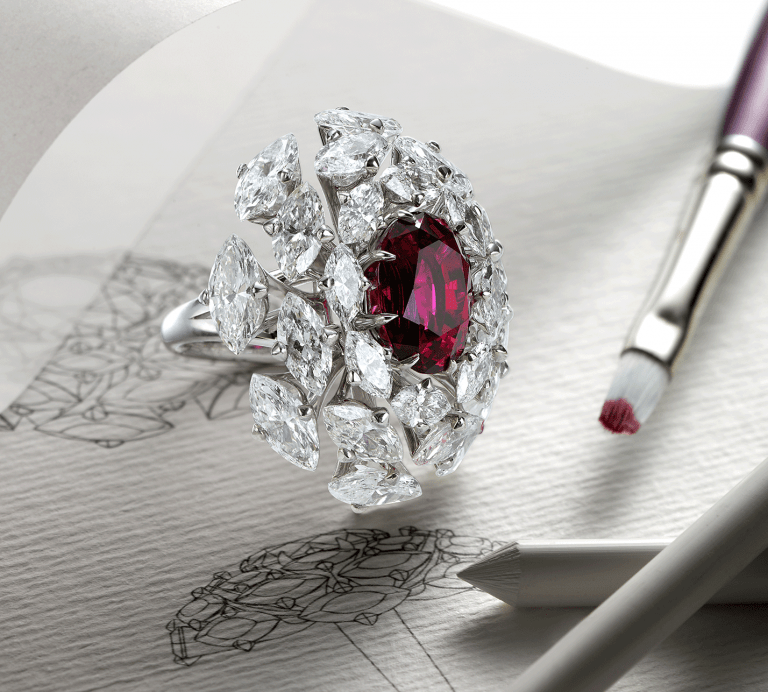 Heat and fire, power and temptation, love and passion – throughout history and mythology, rubies have amassed quite a reputation, their mesmerising red glow embodying all that is desirable. Rubies are also the July birthstone, and the gemstone marking a 40th wedding anniversary.
Discover more about the history of the ruby through our in depth article.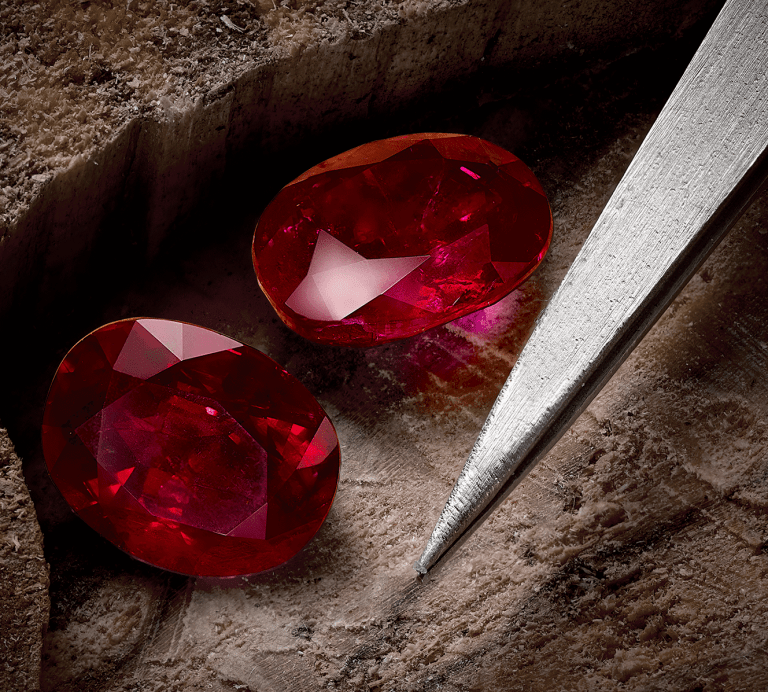 Provenance
Along with the other 'big three' precious stones – sapphires and emeralds – rubies are predominantly valued on their origin, colour and treatment. In terms of provenance, the old mines of Burma have yielded the world's most sought-after and spectacular rubies, followed by wonderful examples from Thailand, Sri Lanka and Mozambique.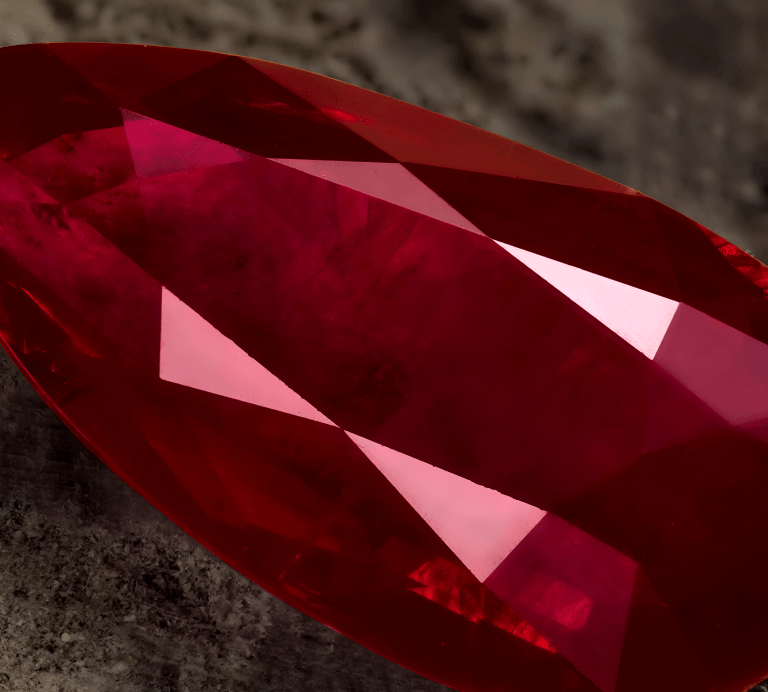 Treatment and certification
The majority of David Morris ruby jewellery sets are untreated, but as with all rare stones, it is extremely important to obtain a certificate when purchasing a ruby, which will record its origin and vital statistics, and whether it has received any treatment to enhance its colour.
All David Morris rubies hold a certificate from either the Gübelin or SSEF laboratories in Switzerland, the world's two most respected authorities.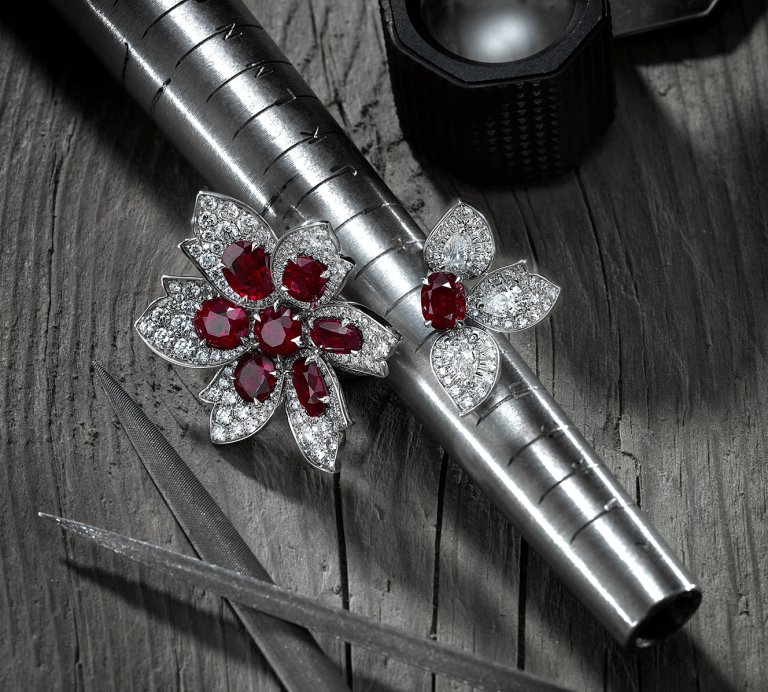 Investing in rubies
Colour is the main factor affecting a ruby's value. Rubies that possess the vibrant 'Pigeon blood red' hue that is most associated with the stone are in very high demand. In fact, rubies rank at the top of the world's most valuable coloured stones, particularly when considering larger-sized stones.
According to the Gemological Institute of America, per-carat prices of fine quality rubies have been rising consistently, many times breaking auction records in recent years.
Second only to diamonds in terms of hardness, the resilience of the ruby lends itself perfectly to cutting-edge creativity and design, and unusual cuts and settings – a challenge relished by the generations of craftsmen in our Bond Street atelier.
A true labour of love
Our creations are a seductive combination of contemporary design flair and the world's most beautiful rubies
"A spectacular symbol of passion and desire, rubies have inspired devotion throughout the ages."
ARRANGE A CONSULTATION