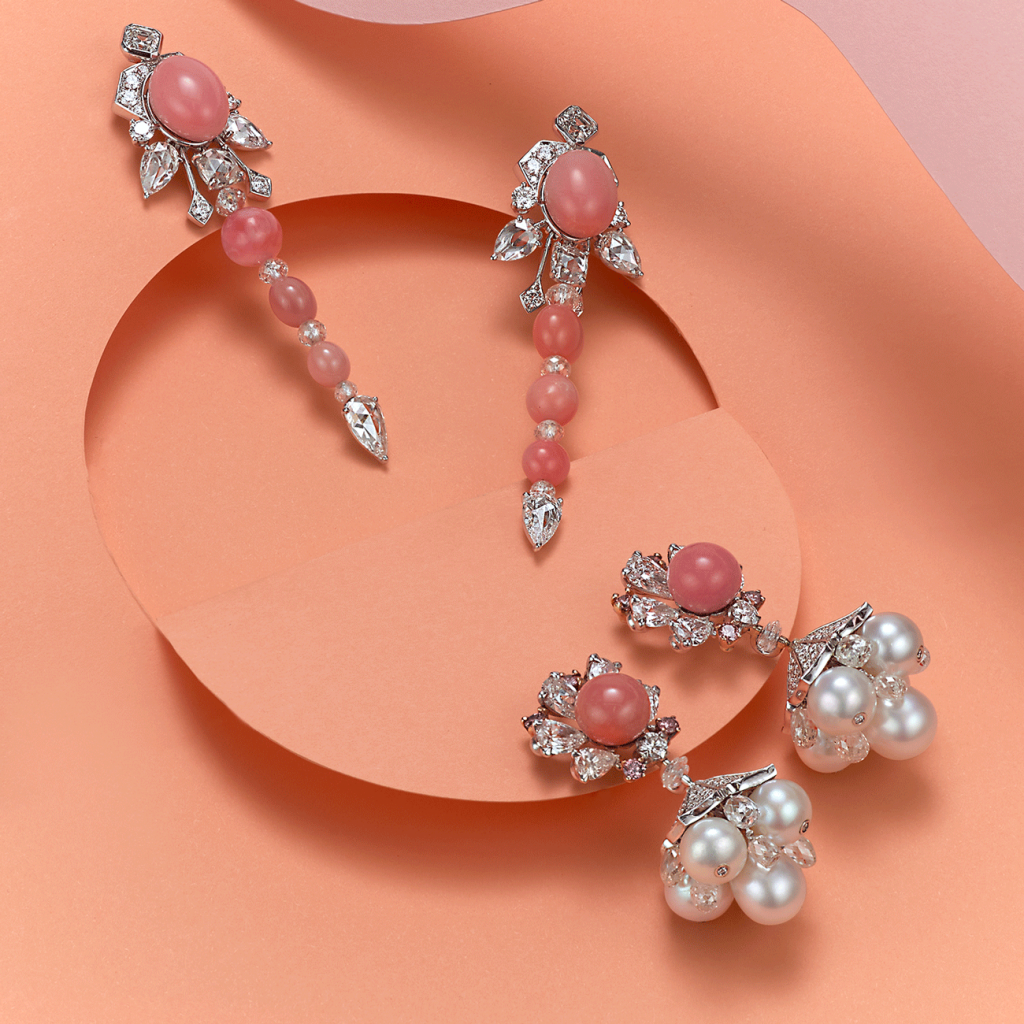 Pearl Jewellery Handrafted by The London Jeweller
Considering their long and illustrious history, the ability of pearls to feel both timeless and modern ensures that they remain one of today's most popular gemstones. This incredibly versatile gemstone is wearable whatever the occasion, day or night, whether it's the weekend or a wedding. Choose from incredible natural pearls, lustrous cultured pearls and – the rarest of them all – pink conch pearls.
Discover our range of Pearls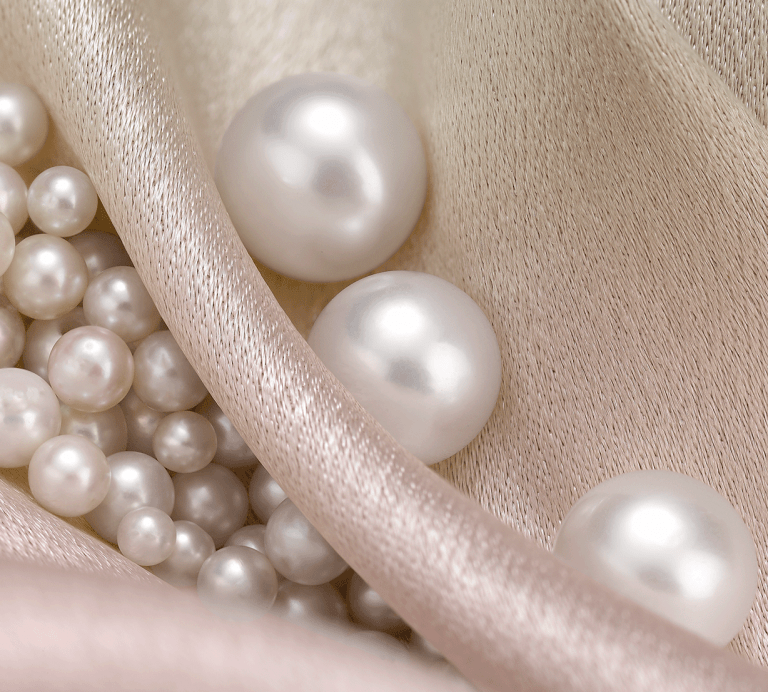 History and symbolism
One of the oldest gemstones known to mankind, natural and real pearls are referenced in texts ranging from the Quran and Bible to the ancient Epic of Gilgamesh, written almost 4,000 years ago. Their beauty and rarity has been celebrated through the ages, and coveted by kings and queens.
Thanks to their inherent natural beauty, without the need for polishing or faceting to enhance their appearance, pearls have become symbolic of purity and truth.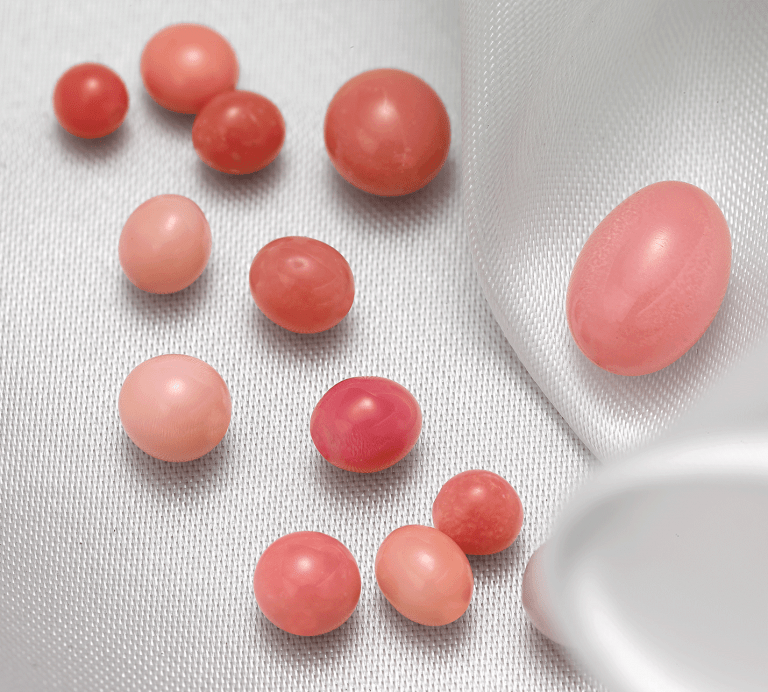 Provenance
David Morris selects only the most beautiful pearls, natural and cultured, for its collections and high jewellery creations. The Arabian Gulf is renowned for its exceptional natural round pearls, and examples of these are often chosen for our spectacular one-of-a-kind pieces, while natural 'drop' pearls are often sourced from Australia or Indonesia.
For our fine jewellery collections we use cultured akoya saltwater pearls, which are known for being perfectly round, highly lustrous and with a metallic-like sheen. Rare pink 'conch' pearls are exclusively found in the warm waters of the Caribbean and we have created some extraordinary high jewellery creations using conch pearls.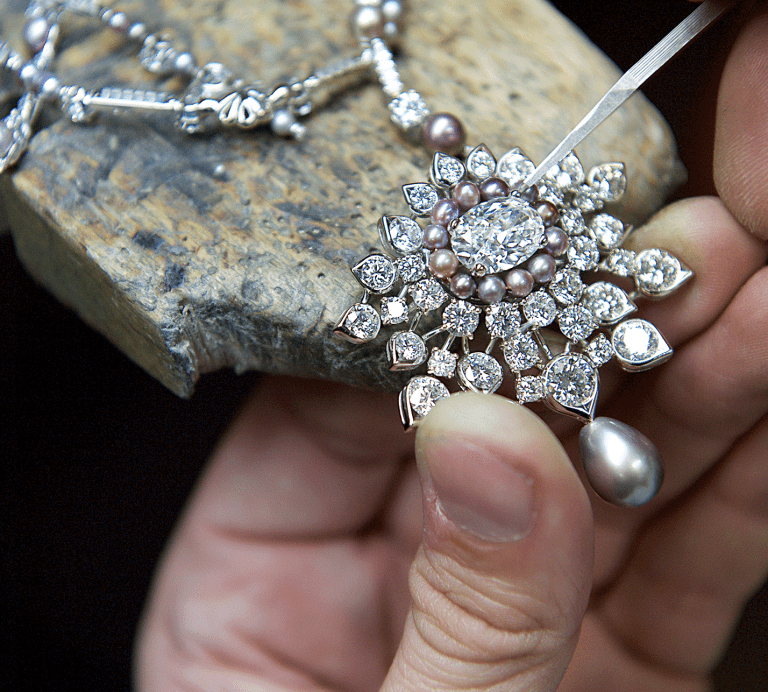 Classification
Similar to mined precious stones, natural pearls are subject to a number of variables that have a bearing upon their value. A natural pearl's shine and lustre, shape, colour and weight, in particular, are all important attributes to consider when investing in pearl jewellery.
The very nature of how pearls are created within an oyster means that an incredible variety of colours and shapes can be found, and as such, natural pearls of the same size, shade and shape are highly sought for pearl jewellery requiring a large number of complementary pearls.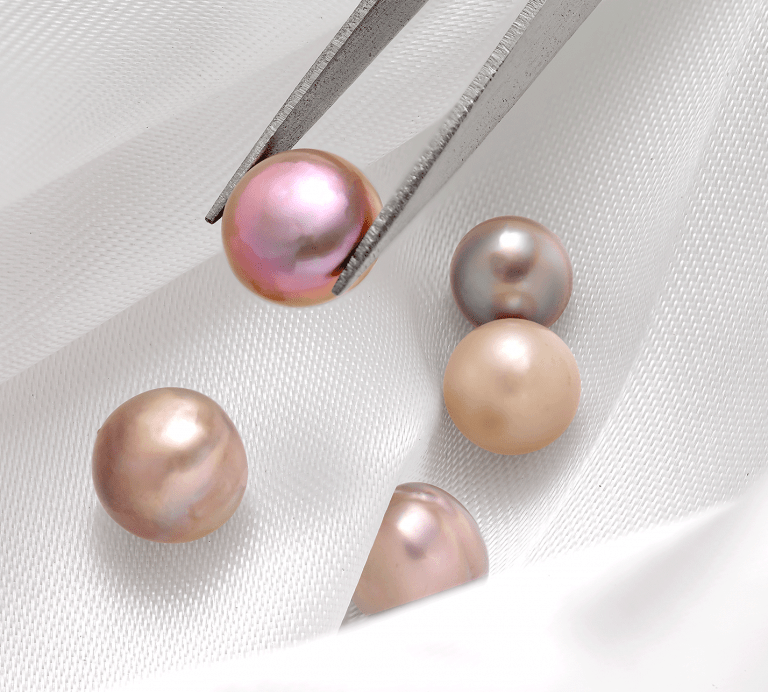 Investing in pearl jewellery
Modern-day cultured pearls offer a more accessible price point, while natural pearls are of course far scarcer, and therefore more valuable. Whether investing in cultured or natural pearl jewellery, look for pearls that possess a consistency of shape and colour, iridescence, and that have not been artificially coloured.
In terms of rarity, pink conch pearls are among the rarest and most prized of all natural pearls, followed by other types of natural pearls. For those considering investing in pearl jewellery, suitable storage is essential – pearls contain moisture, which can be lost if stored incorrectly, leading to cracking. Follow the Middle Eastern tradition and keep pearl jewellery wrapped in a silk cloth when not being worn, helping to preserve the pearls' natural beauty for future generations.
For our elegant and contemporary pearl jewellery creations, the House of David Morris selects only lustrous, creamy-white pearls, with historic natural pearls from the warm seas of the Caribbean and Far East amongst the most beautiful.
Discovering nature's bounty
Our range of pearls are unique and flawless, coming from the most magnificent places on earth, rellishing in natural beauty and innovative design.