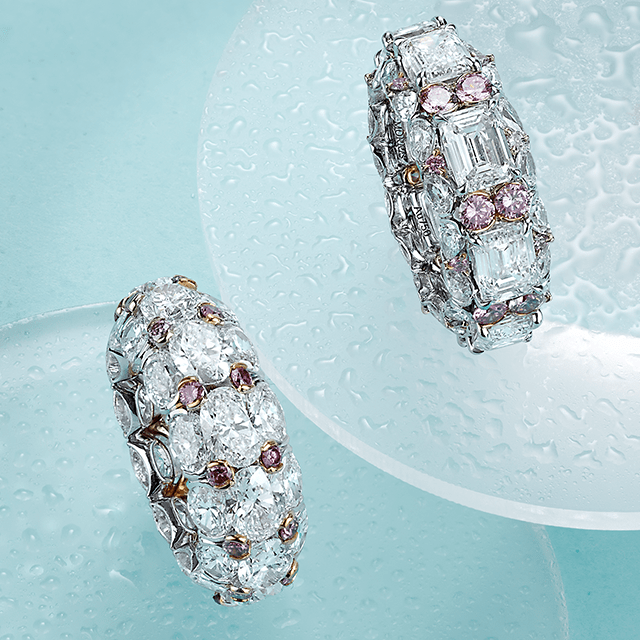 Rare Coloured Diamond Jewellery by David Morris
For 60 years the House of David Morris has used rare coloured diamonds – the far rarer but close relative of the white diamond – to dramatic effect.
With an incredible range of coloured diamonds available, be it yellow diamonds, pink diamonds, blue diamonds, green diamonds or rarest-of-the-rare red diamonds, there is something about the combination of vivid colour and captivating radiance that jewellers and collectors alike find impossible to resist.
A rainbow of remarkable hues
The astonishing colour spectrum of rare coloured diamonds makes them amongst the world's most sought-after. Within this exceptional family of diamonds, a shade to suit every style and personality can be found, including delicate pink diamonds, intense blue diamonds and magnificent green diamonds.
Creating precious works of art
Their rarity makes coloured diamonds a fitting choice for bespoke creations, and for over 50 years the House of David Morris has acquired some of the world's most significant stones with which to create exquisite and unique pieces for collectors, connoisseurs, royals and celebrities.
"Glorious colour and the world's most exceptional and rare stones have been a David Morris signature since 1962"
ARRANGE A CONSULTATION