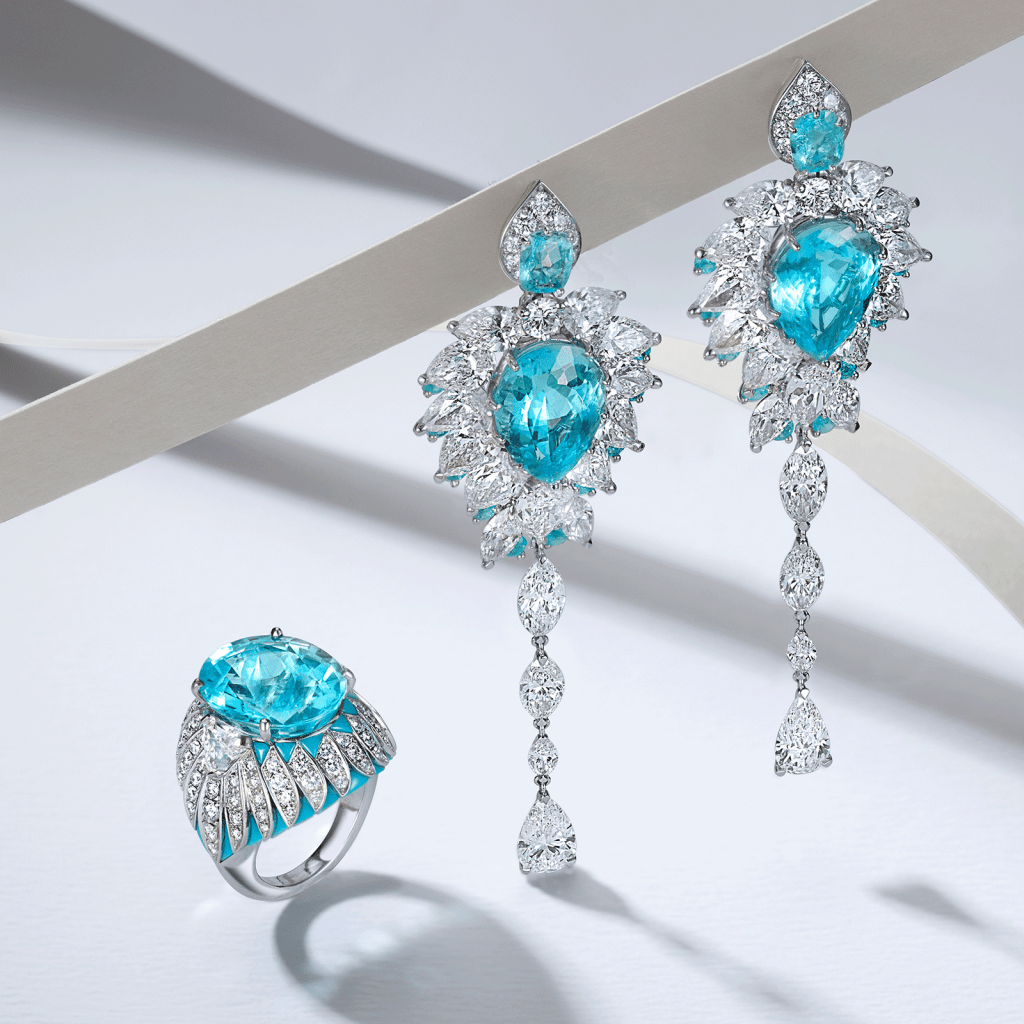 Gazing upon the electric-blue hue of Paraíba tourmaline for the first time inspires awe in even the most seasoned jewellery collector. Often likened to the colour of a tropical sea, this remarkable gemstone is an extraordinary and rare beauty, with a neon-bright glow unlike any other jewel in the world.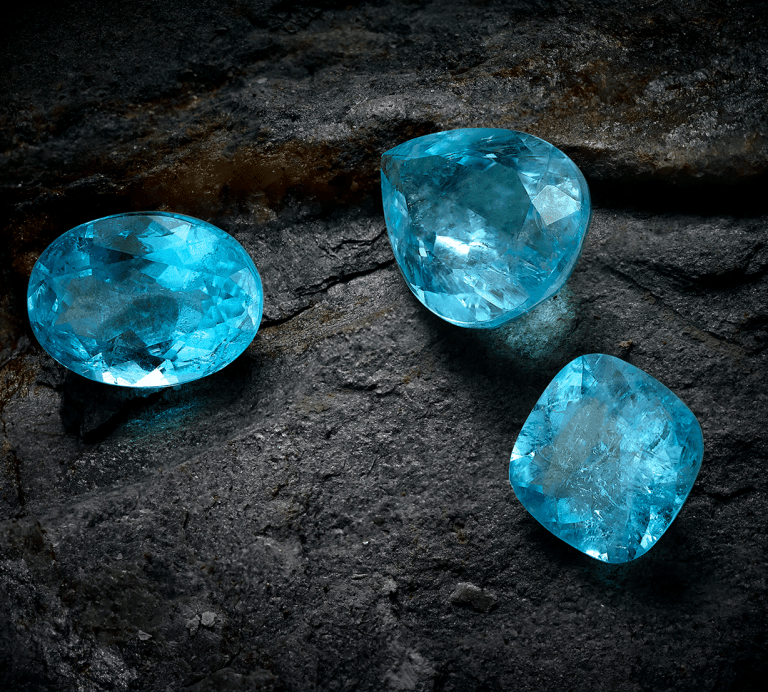 Paraíba tourmaline's fairly recent discovery has bestowed the gemstone with an almost mythical quality, which has proved irresistible for jewellery connoisseurs. It seems astonishing that this striking jewel lay undiscovered until the 1980s, concealed within a hill in the rugged inland Brazilian state from which it takes its name. In explorations to unearth more of this magical jewel precious little was found, making Paraíba tourmaline extremely hard to come by, particularly gems of a significant size and high quality.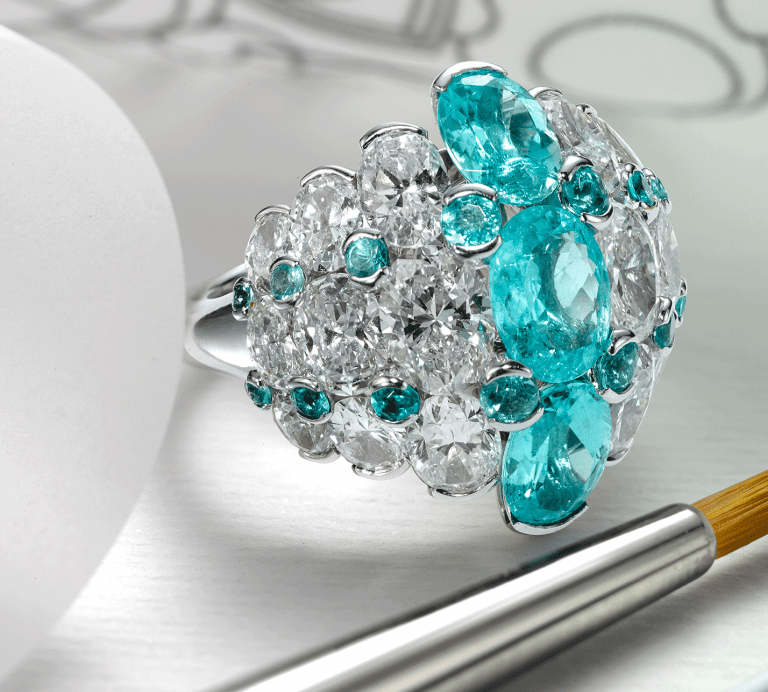 Paraíba tourmaline was first found in the rural Brazilian village of São José da Batalha, followed by two subsequent discoveries in neighbouring Rio Grande do Norte. These sources have now yielded all of their jewels, which has seen the value of Brazilian Paraíba tourmaline increase significantly. Though tourmalines of a similar colour began to emerge in the early 2000s from Nigeria and Mozambique, to many collectors the vivid turquoise flash of an authentic, Brazilian Paraíba tourmaline is incomparable.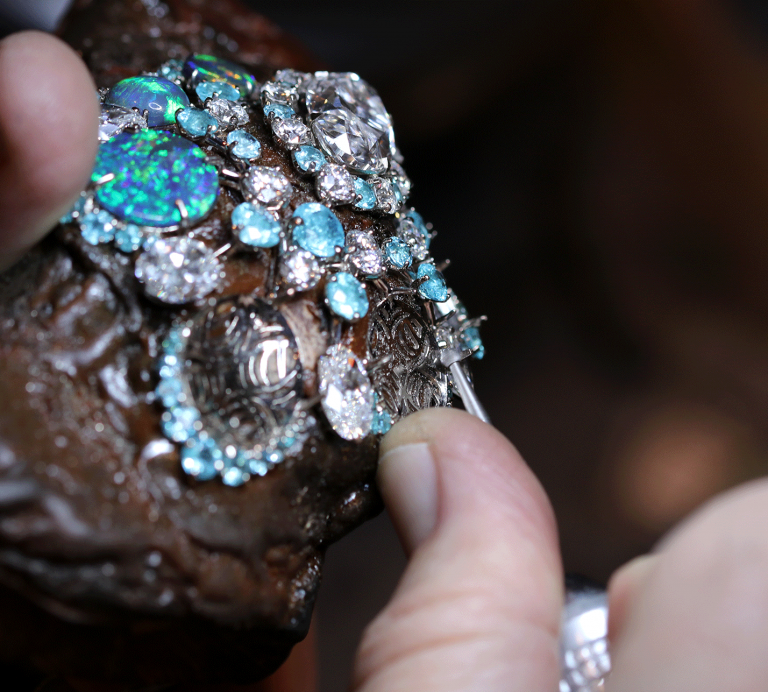 As with any coloured gemstone, provenance is an inherent factor in a Paraíba tourmaline's value. Gemstones of a similar colour and composition to Paraíba tourmaline, but not actually mined in the region of Paraíba, are therefore not authentic Brazilian Paraíba tourmaline and will not command the same value. Gaining a certificate of the stone's origin and other details is very important to ensure its authenticity.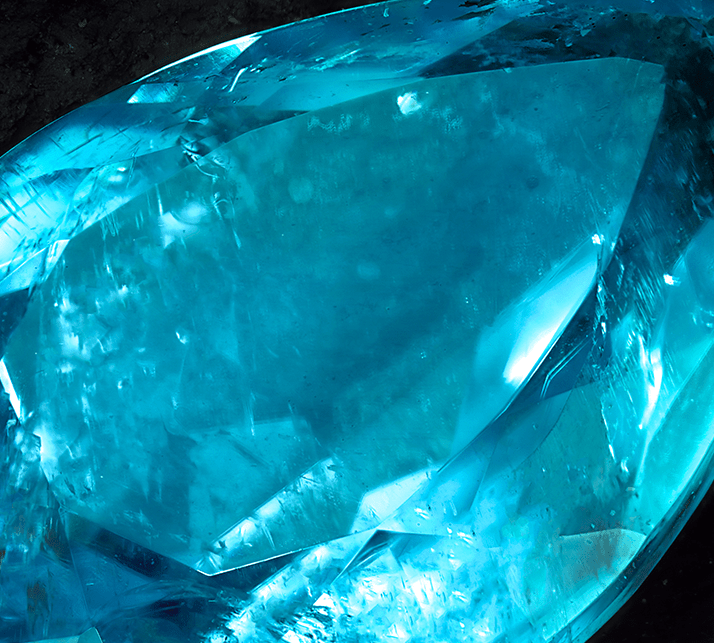 Considering the House's love of colour and rarity, it is little wonder that Paraíba Tourmaline has become a favourite amongst the designers and artisans of our Bond Street atelier, where Paraíba are crafted into exquisite High Jewellery creations.