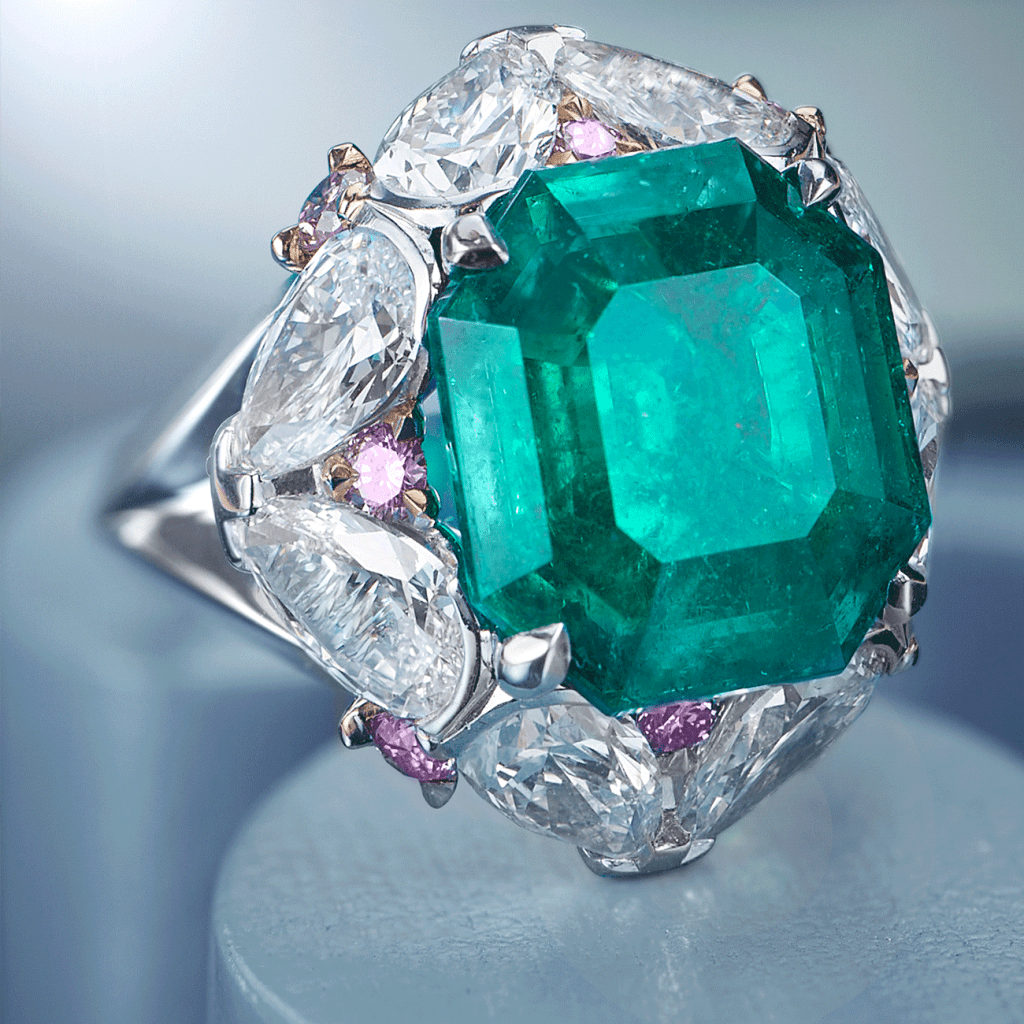 Emerald Green Jewellery by David Morris
A long-time favourite of Jeremy Morris, emeralds are today enjoying a welcome renaissance. For a gem to qualify as an emerald it must be a particular, intense mid-to-deep-toned green, yet like all great beauties, even the most remarkable emeralds have flaws, with such inclusions – or 'jardin' as they are known, due to a likeness to flora 'growing' within the stone – being extremely common and accepted.
Discover our selection of Emeralds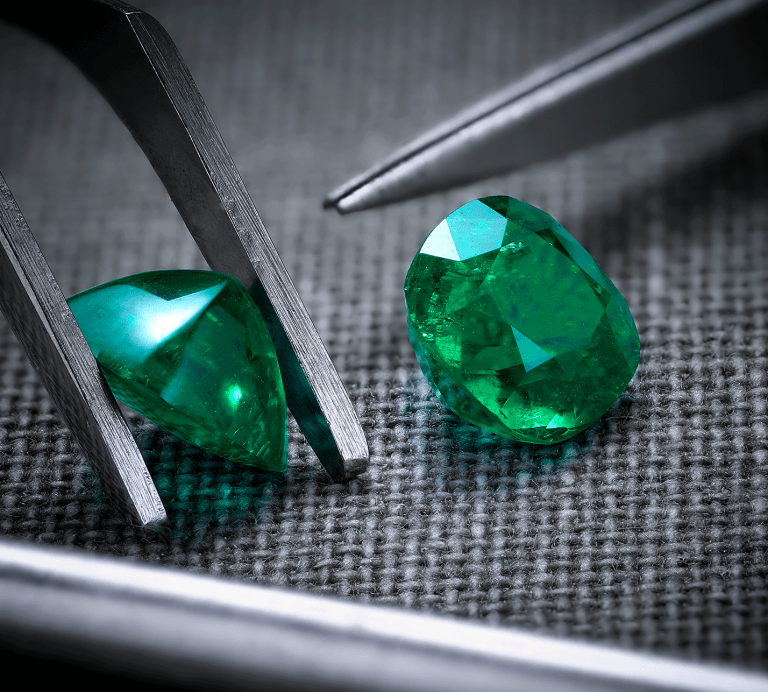 Worn by some of history's most intriguing and charismatic figures, green emeralds have been in high demand for centuries and, along with rubies and sapphires, are amongst the most desirable and indeed valuable stones today.
Emeralds also have symbolic significance, being the May birthstone and the gemstone celebrating a 20th or 35th wedding anniversary.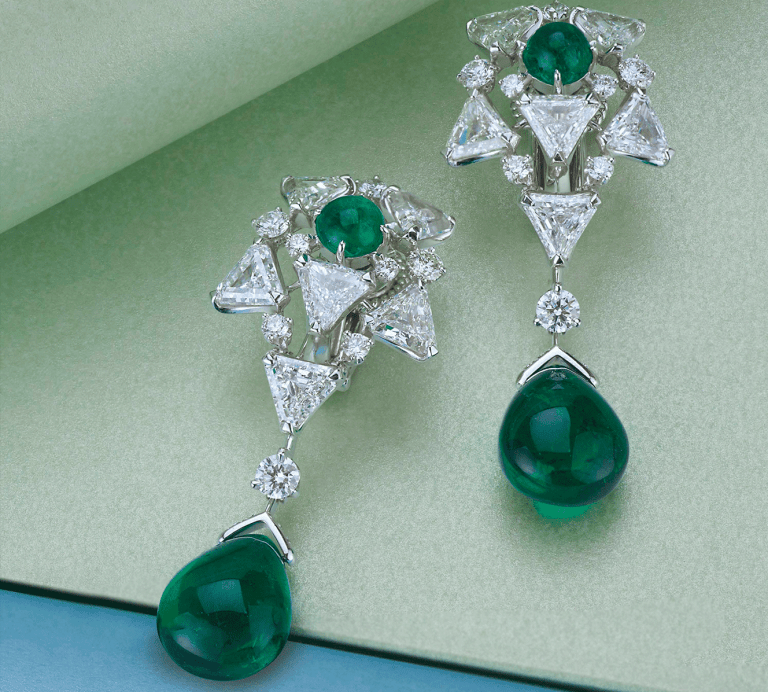 The world's most revered emeralds emanate from Colombia, closely followed by Zambia, and it is these that the House of David Morris uses in its jewellery.
What usually betrays the origin of an emerald is its colour and , unlike diamonds, emeralds are ultimately valued based on their origin, treatment and colour. Stones originating from Colombia displaying a warm and intense bluish-green, the result of a different hydrothermal process from all others.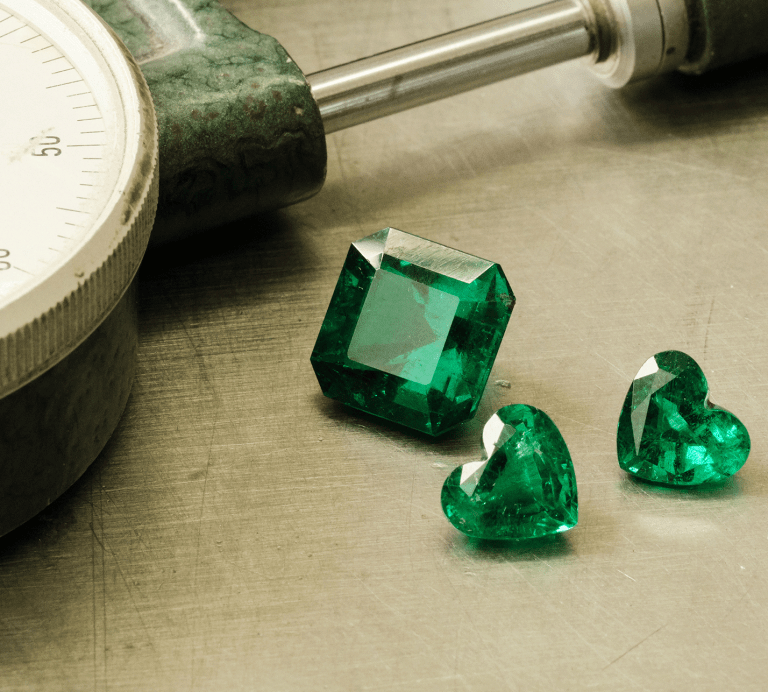 Treatment and certification
It is very rare to come across a fine emerald that has not been enhanced. The majority of green emeralds in the world today are treated to improve their clarity, with the stones used at David Morris being untreated or minor treated with oils. Due to emeralds' rarity and likely treatment, it is extremely important to obtain a certificate.
All David Morris emeralds hold a certificate from the Gübelin or SSEF laboratories in Switzerland, the world's two most respected authorities.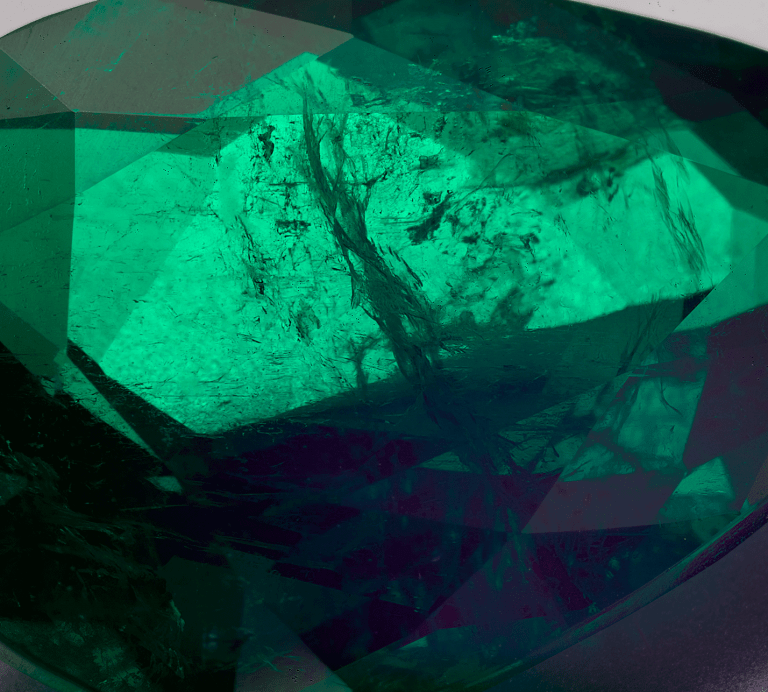 Investing in emerald green jewellery
True of most gemstones, one of the main factors in an emerald's value is its colour, with clarity a close second. The most sought-after stones display both; a verdant green hue and a high degree of transparency.
Emeralds of fine quality have proven to hold their value extremely well and, due to a recent rise in interest, continue to command a high market price.
Emeralds occupy a very special place in David Morris jewellery designs. Each emerald we unearth is hand selected, with many originating in the revered emerald mines of Colombia, the stones of which are known for their wondrously deep green and larger size.
Unearthing magnificence
The radiant glow of emeralds has proved irresistible to queens, emperors and collectors of High Jewellery for thousands of years.