DAVID MORRIS CELEBRATES THE CORONATION
One of David Morris' favourite royal commissions was for the 21st birthday of King Charles III in 1969. Then the Prince of Wales, the House was requested to craft a dragon statue for the occasion. Attached to the bonnet of an Aston Martin that was presented to the Prince by Queen Elizabeth II on his birthday, the golden dragon was spotted once again at the wedding of Prince William and Kate Middleton, when the newlyweds drove through London in King Charles' Aston Martin.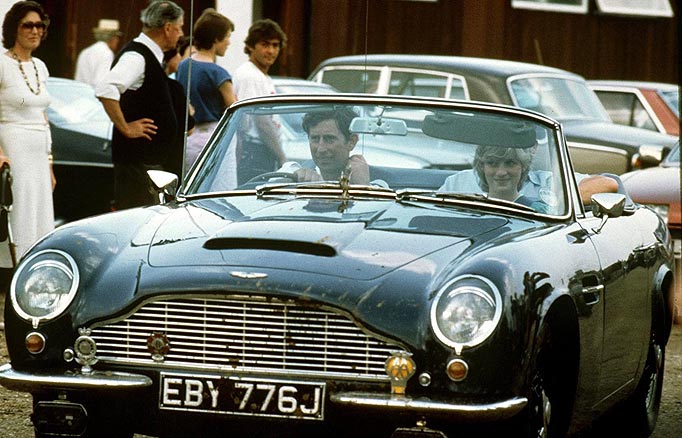 Union Jack flags will be flying throughout Great Britain on Saturday 6th May when Charles III is crowned King at Westminster Abbey. In honour of this remarkable national occasion, David Morris is set to unveil the Coronation Ring and Tiara. Celebrating a pivotal moment in British history, these exceptional High Jewellery creations and collector's pieces are inspired by the London High Jewellery house's proud British heritage and links to the Royal Family.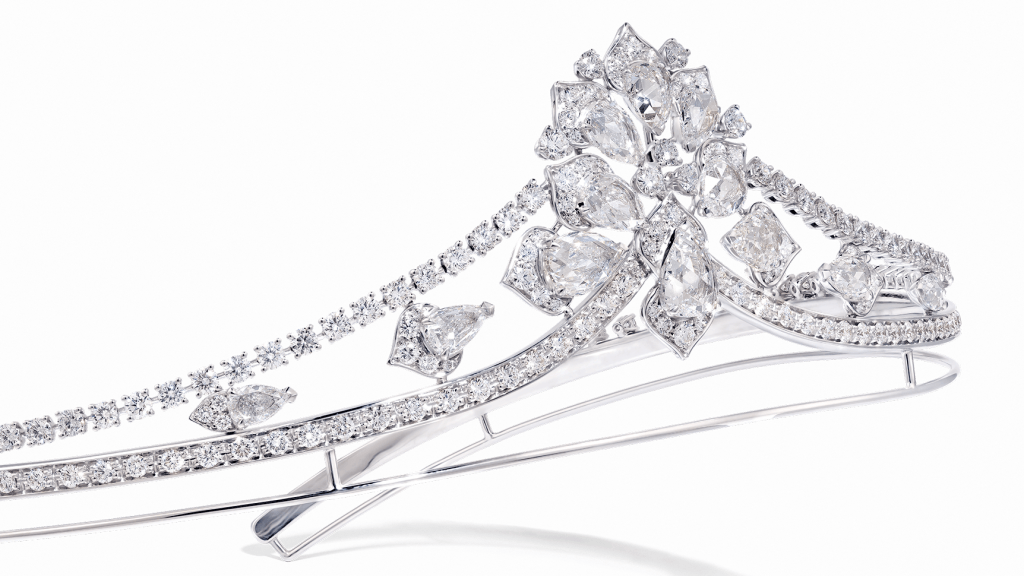 Coronation Tiara
The ultimate jewel in which to celebrate the Coronation Weekend, or any special event that calls for an exquisite diamond tiara, this unique piece interprets the elongated petals of the Trillium flower with contemporary elegance.
"Over the years we have crafted jewels for royalty around the world, we are known as The London Jeweller, so we are delighted to mark this once-in-a-lifetime event in our home city with two very special, one-of-a-kind pieces of High Jewellery."

Jeremy Morris
Coronation Ring
The Coronation Ring takes its inspiration from three colours that are synonymous with the Union Jack, the Flag of Great Britain: red, white and blue conveying this famous combination of colours in a spiral of precious gems.