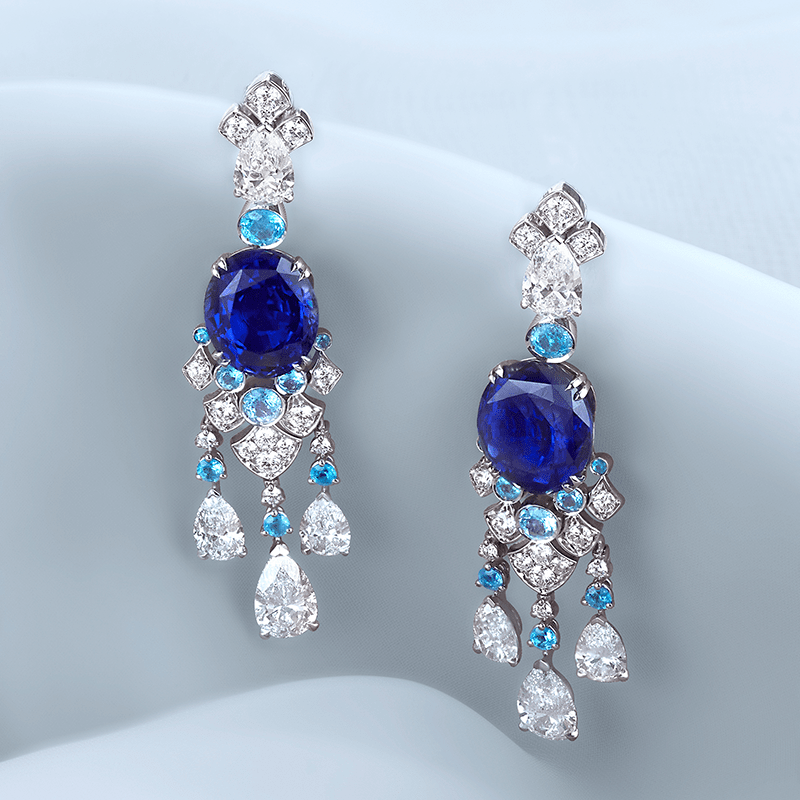 Coloured Sapphire Jewellery Crafted by David Morris
The stone at the heart of the engagement ring of Princess Diana and subsequently the Duchess of Cambridge, sapphire jewellery has long stood as symbols of fortune, virtue, wisdom and sincerity. The daring creativity in design of David Morris sapphire jewellery is equalled by meticulous time-honoured craftsmanship. Though always inspired by the natural beauty of the stone itself, our sapphire jewellery creations showcase the contemporary flair that has become a House signature.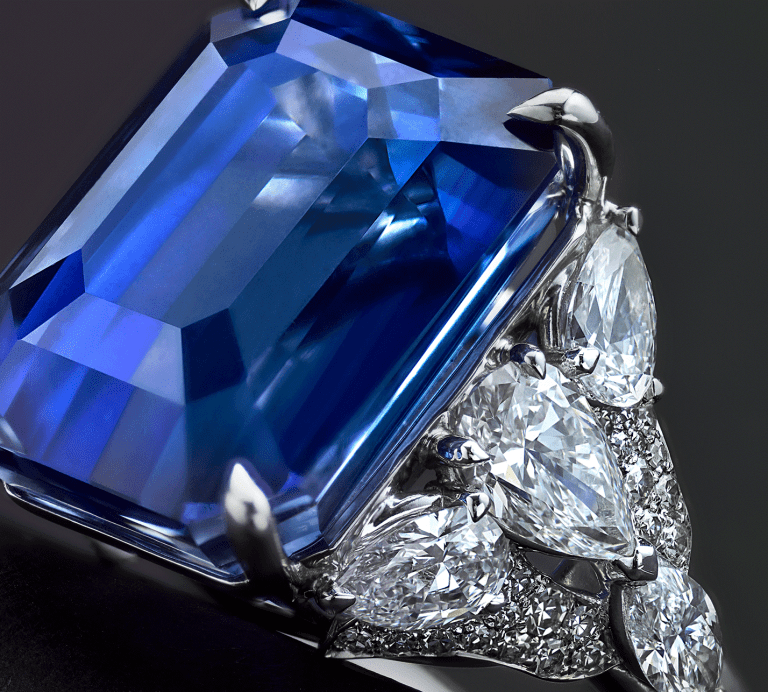 History and symbolism
Sapphires have a long and fascinating history, inspiring legend and, it was believed, bringing good fortune. In ancient Persia it was thought that the sky was painted blue by the reflection of sapphire stones, while kings wore sapphire talismans to protect them from harm, and today sapphires are also known as the September birthstone. Discover more through our blog on the history of the Sapphire Stone.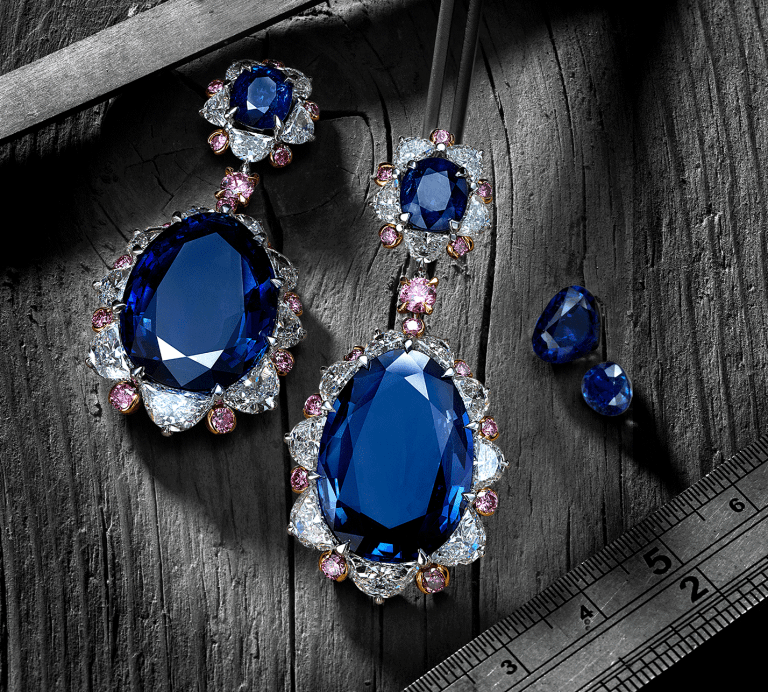 Provenance
Sapphires, as with the other 'big three' precious stones – rubies and emeralds – are valued based on their origin, colour and treatment. Old mine Kashmir sapphires are the most sought after, possessing the softest deep-velvet blue colour, closely followed by examples from Burma and Ceylon. Stones from the mines of Kashmir contain little or no chromium, which means that these sapphires retain their characteristic deep-blue hue in both natural and artificial light.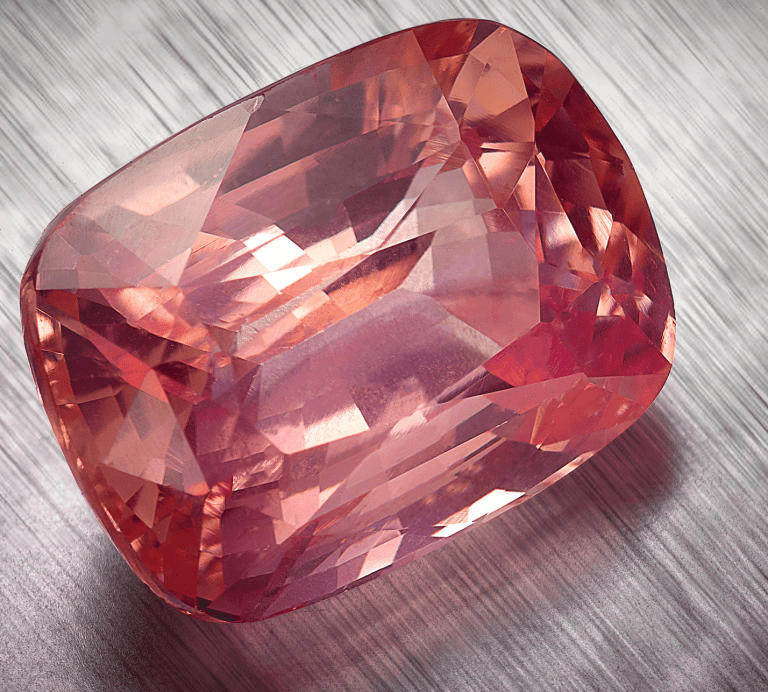 Padparadscha Sapphires
Not all of the most extraordinary sapphires are blue. One of the rarest forms of sapphire is the salmon-pink Padparadscha, originating in Sri Lanka. While blue sapphires are naturally coloured with iron and rubies with chromium, Padparadschas have the presence of both. This delicate balance of pink and orange makes this gem one of nature's rarest. What's more, thanks to its appearance in the engagement ring of Princess Eugenie, the demand for this wondrous stone is on the rise.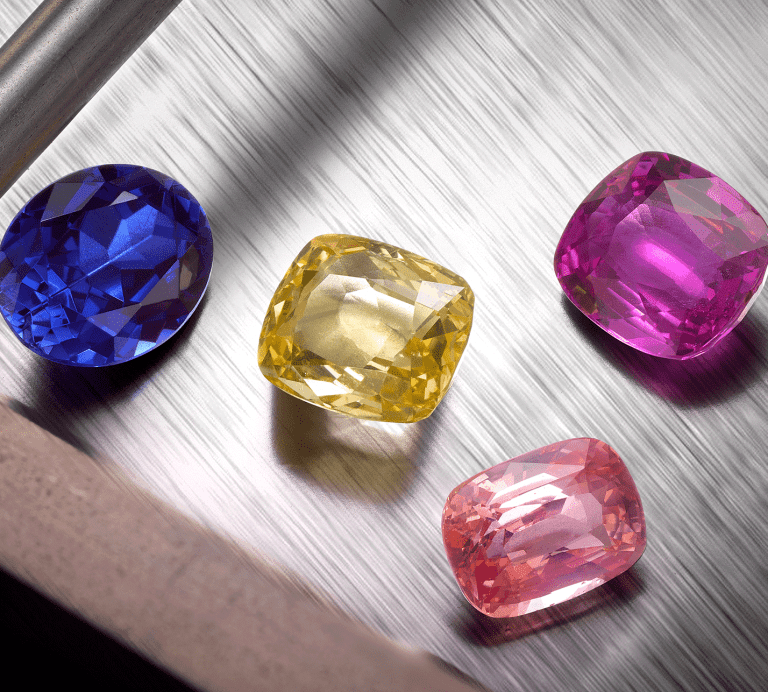 Treatment and certification
The majority of David Morris sapphire jewellery pieces are untreated, but as with all rare stones, it is extremely important to obtain a certificate when purchasing a sapphire, which will document its origin and whether or not it has received any heat treatment to enhance its colour.
All David Morris sapphires hold a certificate from either the Gübelin or SSEF laboratories in Switzerland, the world's two most respected authorities.
A marriage of design and craftsmanship
To create a piece of David Morris High Jewellery, imagination and craft go hand in hand. Together the designers and artisans of our Bond Street atelier bring to life pieces of high jewellery that reveal yellow diamonds' vivid hues.
A journey into the blue
The most important quality in any sapphire jewellery piece is colour, and for the sapphires in our collections we select only the most beautiful velvet-blue stones, a deep but slightly smoky royal blue made famous by the unmistakable sapphires of Kashmir.