FESTIVE GIFT GUIDE
CELEBRATE CHRISTMAS WITH DAVID MORRIS AND EXPLORE OUR SOPHISTICATED RANGE OF
HIGH AND FINE JEWELLERY, HANDCRAFTED BY THE LONDON JEWELLER
FEATURED COLLECTION
OUR TOP ASIYAH PICKS THIS CHRISTMAS
VIEW
OUR COLLECTIONS
Handcrafted and designed with unique class, our selection of fine jewellery collections are the perfect Christmas jewellery gifts.
Combining modern, creative design with classic gemstones and diamonds, we have a gift for everyone. From fine rings, necklaces and bracelets to extravagant drop earrings, celebrate festivities in style, accompanied by luxury packaging and the full David Morris experience.
CELEBRATING CHRISTMAS WITH DAVID MORRIS
Arrange a consultation in one of our worldwide boutiques and find your perfect Christmas jewellery collection.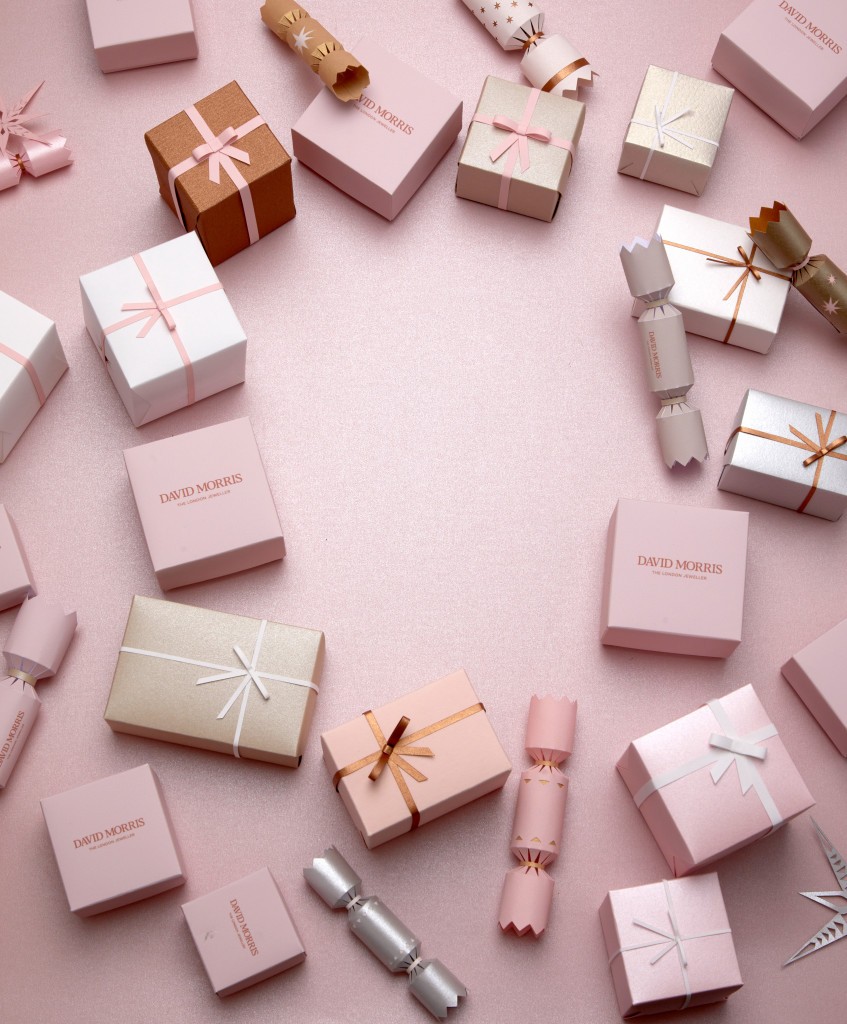 CHRISTMAS GIFT WRAPPING
At David Morris, our commitment to making every gift a truly special experience is exemplified through our meticulous gift-wrapping process.
We use the finest pink tissue paper to cradle your cherished items, adding an extra layer of elegance to your purchase. Our sustainable shopping bags reflect our dedication to eco-conscious practices, ensuring your gift comes wrapped in a package that's not only beautiful but also environmentally responsible.
The final touches are no less enchanting, as we adorn your gift with foiled ribbon that adds a touch of opulence. To complete the presentation, we encase it all in a luxurious leather reusable box, making unwrapping as delightful as the gift itself. At David Morris, we believe that the presentation is just as important as the gift, ensuring every recipient feels truly cherished.
CHRISTMAS DELIVERY & CLICK AND COLLECT
UK orders need to be placed by the 20th to guarantee delivery before Christmas
Click and collect are available till 23rd December
International orders to be placed by 13th December