Elegant dresses, sparkling champagne and extravagant decor. Being a guest at a wedding is filled with glamour and sophistication, with wedding guest jewellery being a prominent part of the day. Whether you're attending a summer ceremony or a late-night reception, adding stunning pieces of jewellery to your outfit can elevate and embellish any look.
Things to remember when choosing your wedding guest jewellery
Whilst we all know not to wear white on the wedding day, there are also a number of other etiquette rules which come with being a guest, including your choice of jewellery.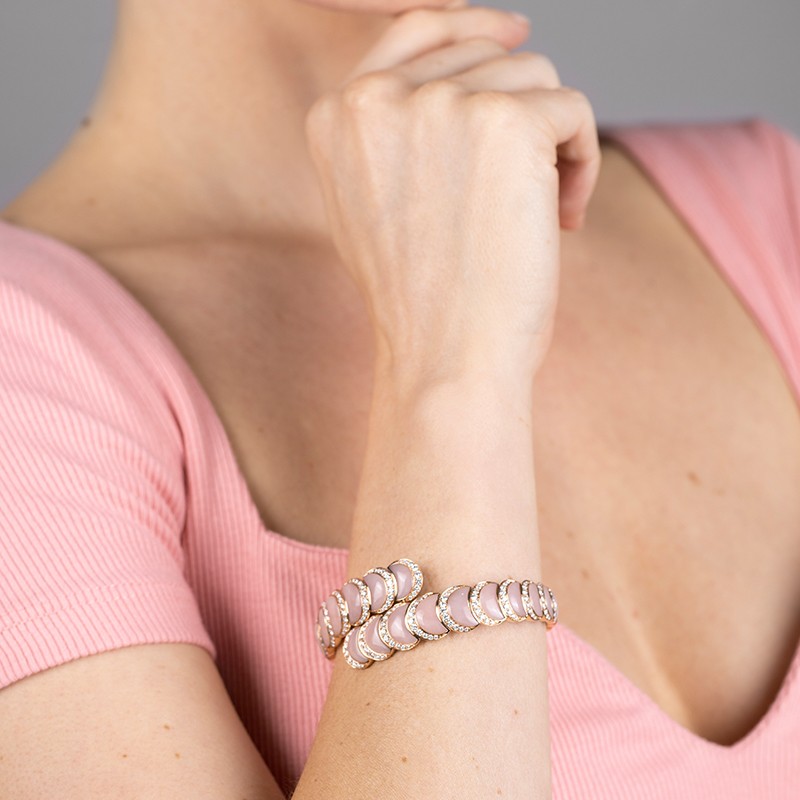 Keep things simple
One of the main rules at any wedding is to leave the spotlight on the bride and groom. Whether you're an evening guest or a bridesmaid, ensuring that you don't overdo your look is crucial. When it comes to wedding jewellery, ensure to keep your look minimal, with elegance and simplicity in mind.
Diamonds or no diamonds?
There's no doubt that diamonds have the power to transform any look, but these jewellery pieces can also be considered too much for a guest as they typically make a big statement and are made to be seen. Although elegant, opting for a more subtle diamond is deemed much more acceptable when attending a wedding as a guest.
Matching metals
When attending a wedding, you may also accessorise your outfit with items such as a clutch bag, hair clips and heels. All of which will have an influence on the style and type of jewellery you choose. Although some people don't mind mixing their metals, ensuring all your metals match will create a luxurious, put-together outfit. For instance, if your bag has a gold chain, you might want to go for gold earrings and a gold bracelet to match.
Themes and traditions
The theme of a wedding can depend on many factors. The couple may have their own personal preferences on colours and styles or the themes may be influenced by culture, religion and tradition. When attending a wedding, it's important to ensure you are fitting these themes and investing in appropriate jewellery.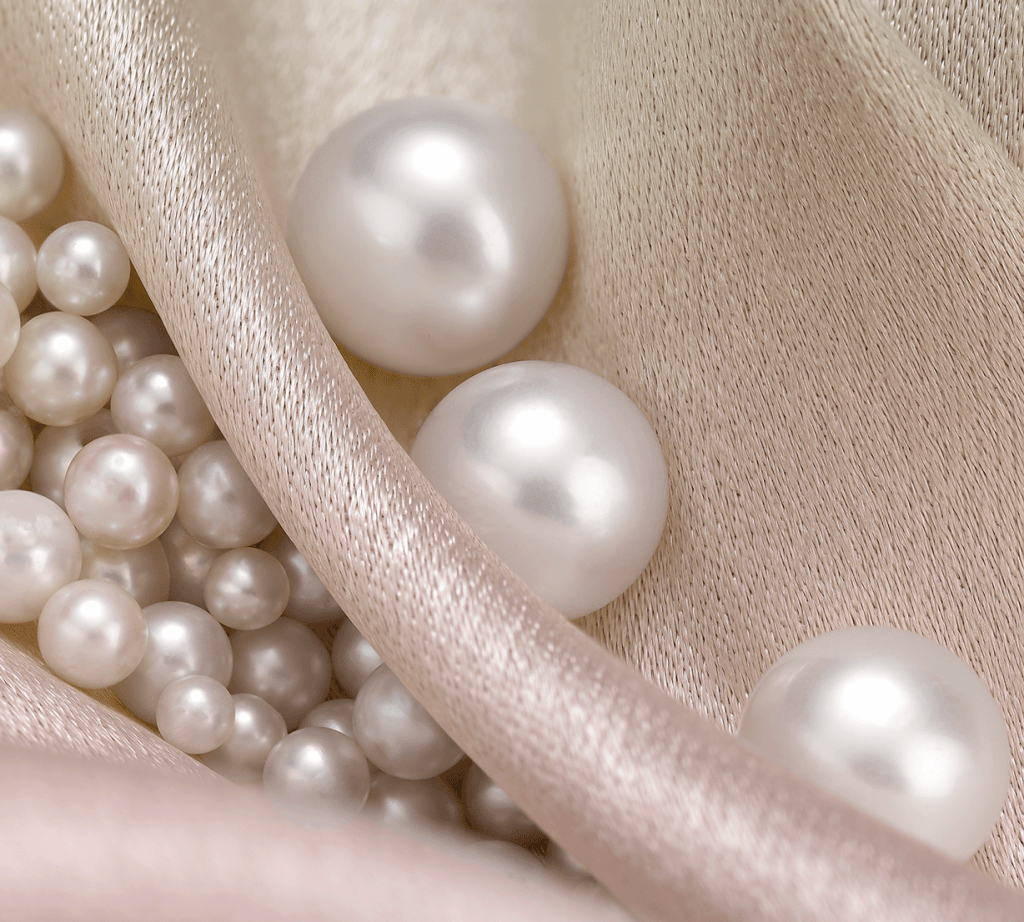 Gemstones for wedding guests
As a wedding guest, you will want to choose gemstones and jewellery pieces which allow you to blend in but still complement your outfit choice.
Pearls are an ideal gemstone to wear as a wedding guest as they typically match a range of different colours and outfits and are the epitome of elegance. Since pearls are simple and neutral in tone, they are perfect for adding a subtle yet classic accessory whilst also matching with other items such as your shoes. Your clothes will have a massive influence on gem choice, so other options could be rubies, emeralds or sapphires if you're looking for a pop of colour to accompany your plain fit.
Discover our selection of pearl jewellery for an elegant, traditional look.
Choosing the colour of your jewellery
Many people have a personal preference when it comes to the colour of their jewellery. When it comes to wedding guest jewellery, you will want to consider a number of things when it comes to metal choice and colour. Firstly, what tone matches the rest of your outfit and accessories? What colour jewellery is the bride wearing? Are there any rules set out by the couple? Are there any cultural or religious preferences?
Many wedding guests also opt for a wedding jewellery set when accessorising their look, ranging from matching earrings and bracelets to a matching necklace and ring, ensuring all metals match.
Explore our selection of wedding jewellery sets here.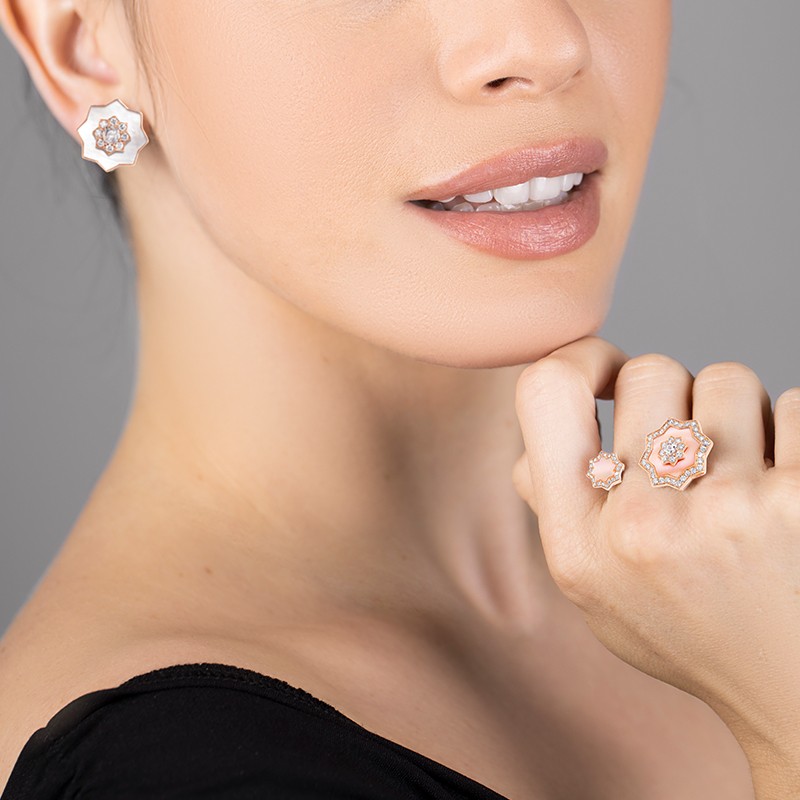 Wedding guest jewellery by David Morris
Our luxury selection of high and fine jewellery provides wedding guests and those attending momentous events with a prestigious collection of gemstones and metals, ideal for a range of different fashion styles and preferences. Handcrafted and designed in intricate details, David Morris rings, necklaces, bracelets and earrings are the perfect option for weddings, adding a glamorous, high-end feel. Whether you're on the hunt for a pearl necklace or a subtle pendant necklace, our professional jewellers can help to finish your look!
Arrange a consultation