Caring for your gold and platinum jewellery with David Morris
Whether you want to keep your new diamond engagement ring sparkly and pristine or have recently been gifted a precious family heirloom, you will want to keep these pieces looking brand new for years to come. Gold, silver and platinum jewellery all come with specific needs when it comes to cleaning and maintaining their quality and must be handled with intricate care, especially when sourced from exclusive locations and high jewellery collections.
Before going ahead and cleaning your jewellery, it's important to know what metal you're handling as each metal is typically combined with a specific alloy, impacting the level of maintenance required. For instance, gold and silver jewellery is typically soft and may require greater maintenance, whereas platinum is the strongest metal and shouldn't require too much attention. The difference in composition between these metals also means that the way they react to particular chemicals can vary and may require different cleaning methods and equipment.
Although the research is available and you can care for jewellery at home, it is always a good idea to contact the seller or a jewellery expert to clean your jewellery, especially if it includes stones such as rubies, pearls or rare-coloured diamonds. To speak to a David Morris expert and enquire about our gold and platinum care, contact one of our worldwide boutiques. If you're looking to upgrade your jewellery collection, discover our selection of platinum jewellery, rose gold jewellery, white gold and yellow gold.
Caring for your jewellery
In addition to cleaning your jewellery, caring for these pieces on a daily basis is paramount, especially where gemstones and high jewellery are concerned. Here are some generic tips to take on board that can be applied to gold and platinum jewellery.
Remove all jewellery before exercising
Wearing jewellery such as rings or bracelets when exercising can cause them to loosen or disfigure quicker so should always be removed when participating in exercising. There is also the issue of sweat and moisture plus physical damage from equipment.
Remove before showering, swimming or entering any water
Although occasional water exposure won't do much harm and the majority of high jewellery and fine jewellery is water resistant, it's always wise to remove them before swimming or showering to avoid lasting damage and possible chemical reactions.
Wear gloves or remove rings when cleaning with chemicals
When cleaning around the home, protecting your jewellery from harsh chemicals is crucial. Many household cleaning products include high levels of bleach and chlorine which can increase the chances of jewellery looking worn and damaged over time, especially jewellery such as wedding bands which are worn every single day.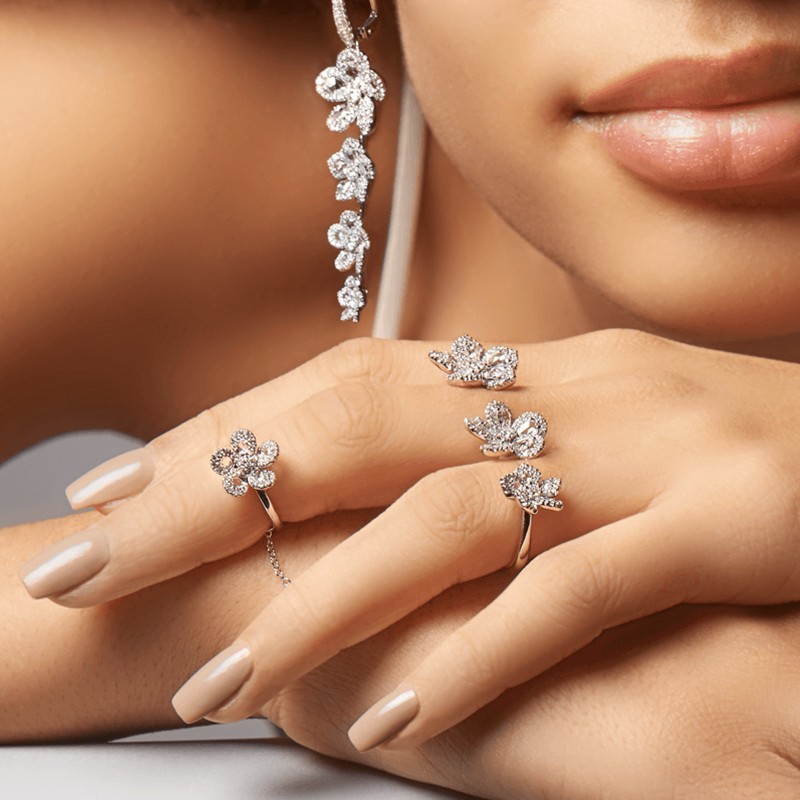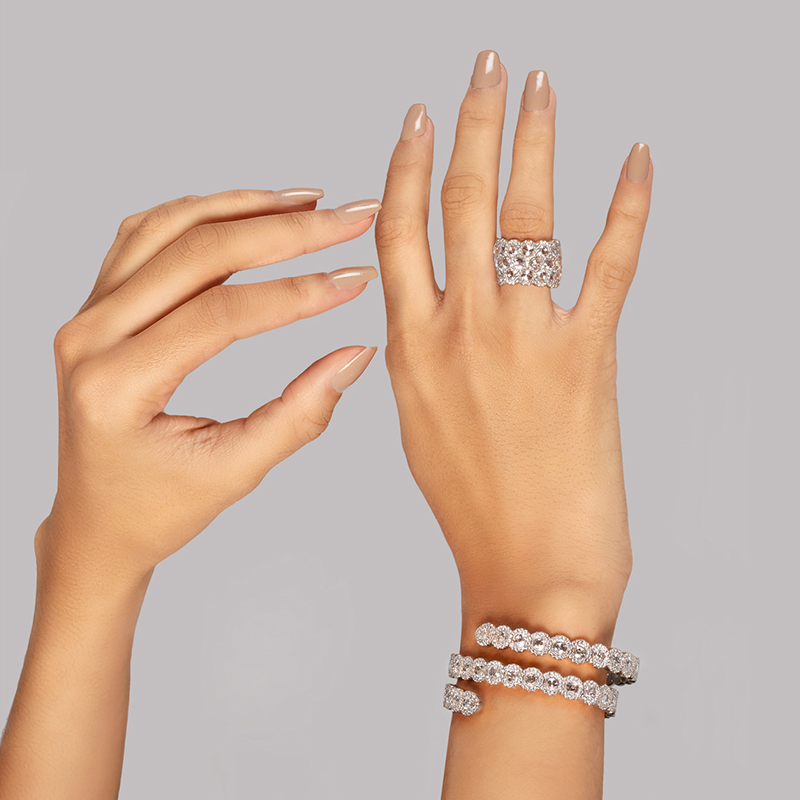 Avoid request resizing and modifications
If you've had a ring, bracelet or even necklace for a long period of time, there might be occasions when you need the sizing altered however, it's important to minimise this as it could impact the overall quality of the metal. The best option is to replace the piece of jewellery and find a new size.
Invest in jewellery insurance
Most jewellers provide insurance, protecting you or the wearer against theft, misplacements or damage. It's also important to get your jewellery revalued as the worth can increase over time.
If you have any enquiries about how our insurance process works, please get in touch with one of our experts.
Storage and protective layers
When storing your jewellery at home, make sure to place it in a cushioned, clean jewellery box to protect it from any harsh environments or damage. This also applies when travelling as jewellery can often get lost or damaged in transit.
Contact a professional jeweller with any concerns
For any advice or if you have any concerns, always contact your jeweller for some professional advice or assistance. Some jewellers will provide cleaning equipment or casing and may also offer some extra information regarding insurance, returns and refunds.
How to clean gold and platinum jewellery
Gold jewellery is a very intricate metal and although premium brands will craft tarnish-free, resistant products, it's still important to keep your jewellery clean and in impeccable condition. Lightly-worn gold jewellery can be easily restored with a mixture of washing-up liquid and warm water, a simple, non-harsh solution for regular cleaning. The dish soap will lift grease, dirt, and debris off your jewellery, while the warm water will loosen any ingrained substances that are less obvious to the eye. There is also a selection of jewellers who offer exclusive gold jewellery cleaning solutions. Once the main cleaning is complete, simply blot your jewellery dry with a clean, soft towel and shine with a polishing cloth.
Platinum jewellery requires slightly less maintenance but should still be cleaned on occasion, requiring the same care and techniques as gold jewellery. You can also find out how to care for gemstone jewellery here.
Jewellery cleaning services by David Morris
Keep your jewellery sparkling with David Morris. In order to retain complete pristine conditions, David Morris, the London jeweller, offers each customer a polishing cloth, sent with each purchase to keep your gemstones and diamonds glistening as well as our signature boxes to keep them protected and secure.
Our worldwide boutiques also offer an in-store cleaning service for all jewellery collections, using only the highest quality solutions and methods.
As a way to thank you for being a loyal client,
please visit us in-store and enjoy a complimentary glass of champagne whilst we professionally clean your jewellery