In the UK, ring sizes are measured on an alphabetic scale ranging from A to Z+ with most jewellery brands using half sizes also.
Whether you're looking for your perfect engagement ring, a matching wedding band for you and your significant other or a statement Opal ring for a special event, getting the ring size wrong can yield added stress to your big day and is something you'll want to get right the first time!
Our ring size guide demonstrates how to find the right ring size and also the finer details of the luxury wedding jewellery David Morris has to offer. If you're looking for some expert advice or knowledge on ring sizes, get in touch with one of our jewellery specialists or arrange a consultation in one of our worldwide, renowned boutiques.
How to find the right ring size
There are numerous paths you can go down when finding your or someone else's ring size, most of which can be done at home or at a jewellery store.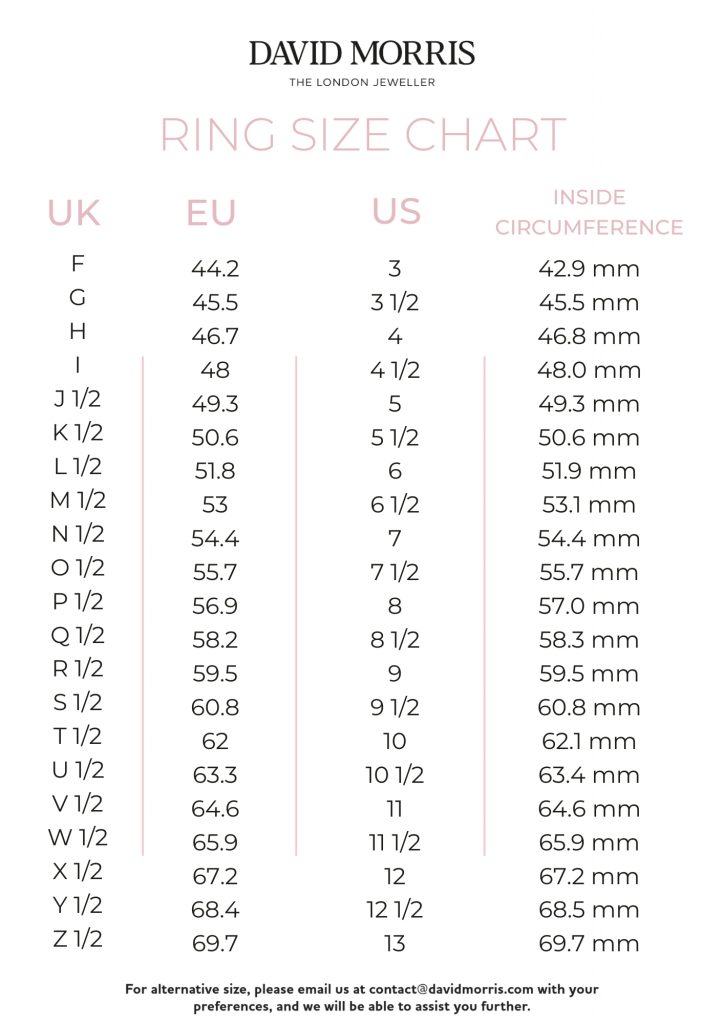 Measuring an existing ring
One of the simplest ways to find your correct ring size would be to measure an existing ring that fits you well and use this as a model. There is, however, the issue of each finger being different sizes, so ensure the ring fits the finger your new piece will be sitting on.
Measure the ring diameter using a ruler or tape measure
Note down the measurements and use these alongside the size chart provided by the jeweller. Most jewellers go by a letter system but these will be accompanied by specific measurements.
It's also important to remember your measurements, not necessarily the letter, as different brands will use different methods and dimensions.
Measuring your finger
This technique works well for those who don't have any rings or don't have a ring that fits on a particular finger. The steps below can be done with either a piece of string or some paper.
Bind a strip of paper or string around your finger, placing it just above the knuckle, making sure it is in a comfortable position. Not too tight and not too loose.
Alternatively, measure the base of the finger.
With a fine line pen, mark up where the two ends meet and remove the paper or string, laying it out flat. You can also find ring sizers online.
Measure from one mark to the other with a ruler to find the circumference of your finger and use it with the ring size chart provided by the brand/jeweller.
4 Ways To Find someone else's Ring Size
In many cases, the ring may be purchased as a gift or for a surprise moment such as an engagement ring or eternity ring. In these moments, it's helpful to know ways in which you can find out ring sizes in secret.
Borrow their jewellery: Using the tips above, use the same method to measure one of their rings, preferably one you know they wear regularly and fits well.
Trying on the ring yourself: Although you will have different-sized fingers, trying on their ring yourself can give you some sort of idea of the sizing, especially if you know your own dimensions.
Asking family and friends: In some cases, the family and friends could know the measurements or, they could have similar dimensions for you to go off. For example, if your wife has a sister with a similar build, you could always use their finger.
Ask the professionals: If you're really stuck and are in need of some expert advice, ask a David Morris specialist for some assistance, bringing in pictures and other rings if you can.
Wedding Bands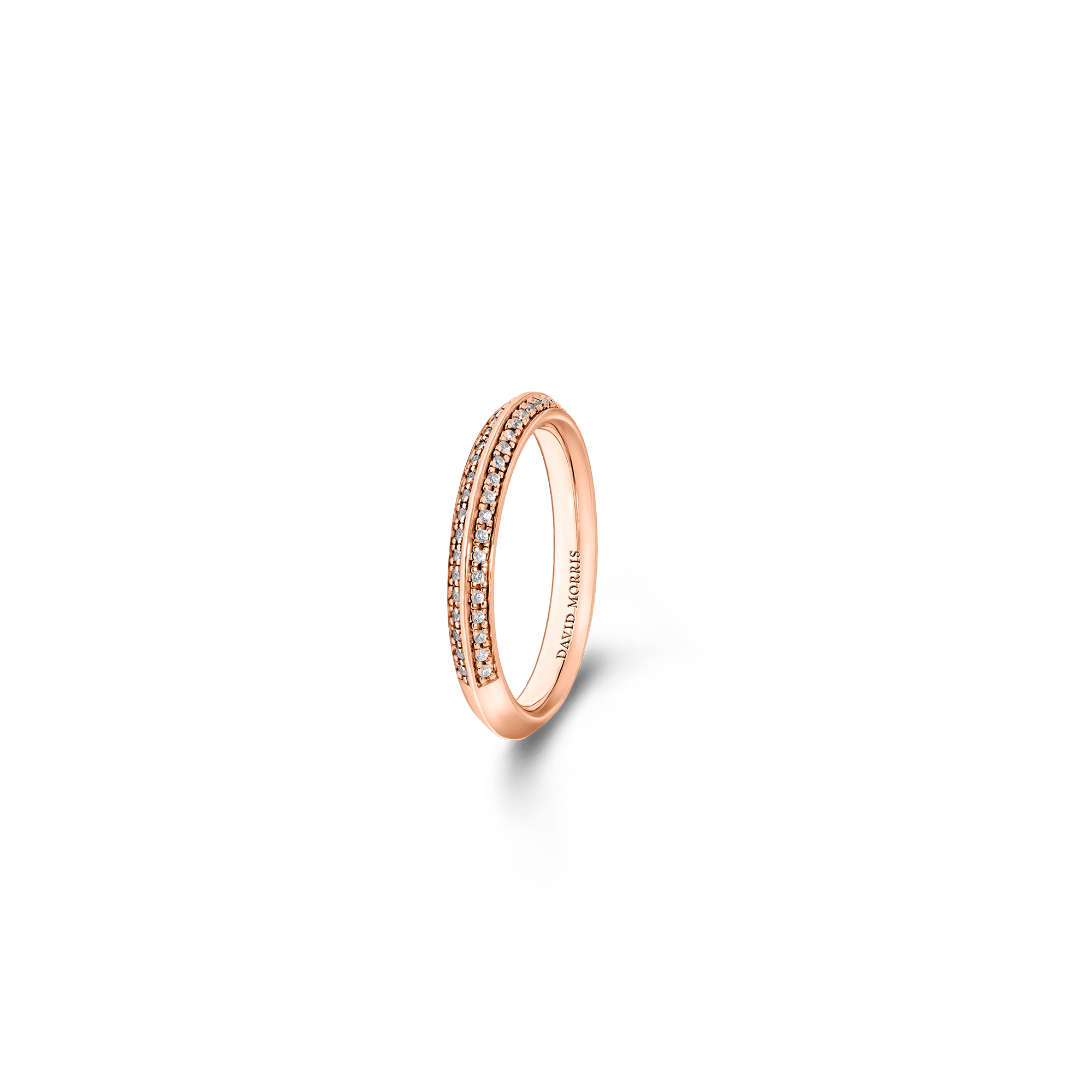 Eternity
Rings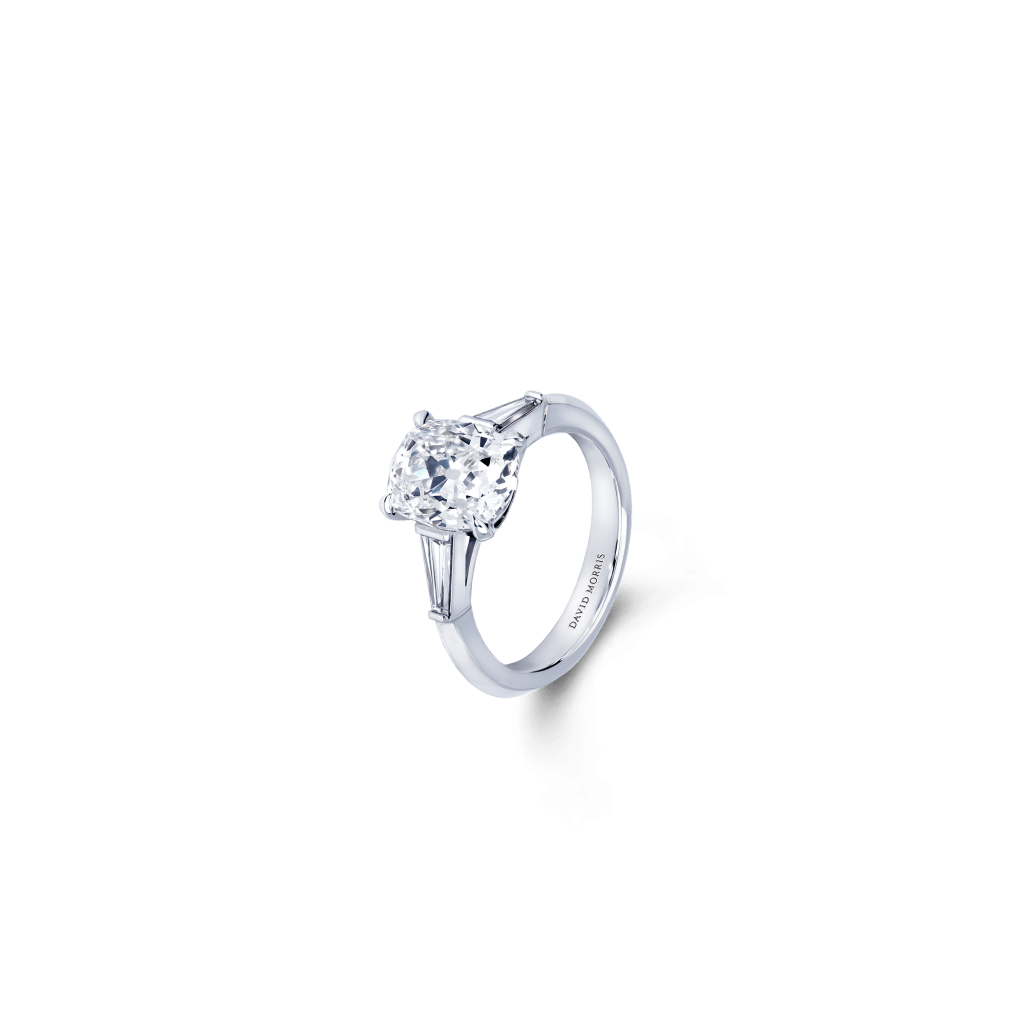 Engagement Rings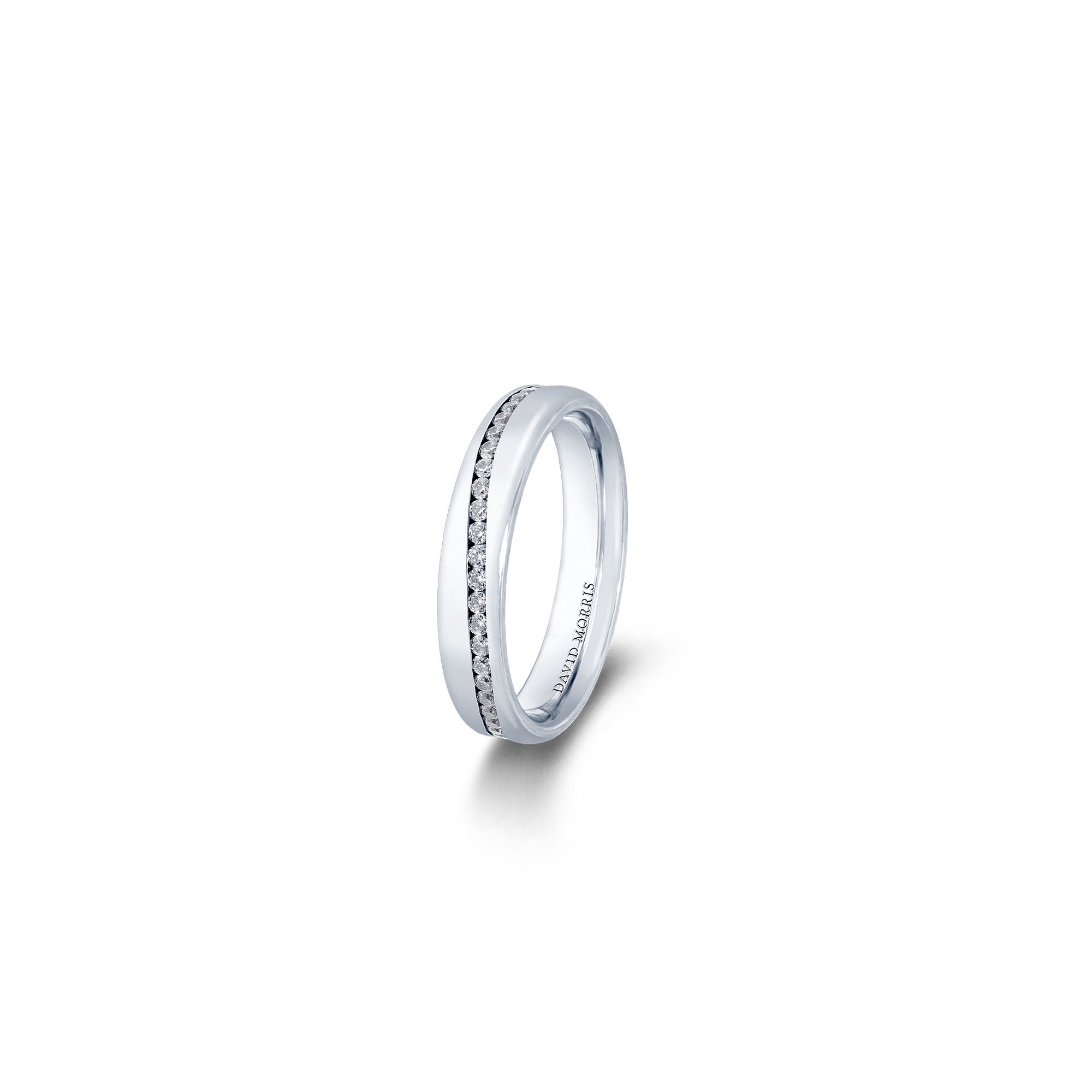 Wedding
Sets
Finding your bracelet size
Although many bracelets come with specific dimensions and descriptions, some high and fine jewellery pieces will follow the same pattern as rings and come with more detailed sizing references. Measuring your wrist is simple and can be done either at home or in-store.
Grab either a tape measure, a piece of string or a strip of paper.
Wrap it around the wrist you plan to wear your bracelet on and mark the place where it joins.
Lay your string or paper on a flat surface and use a ruler to measure the length, referring to the professional size chart.
Bracelets are also much easier to alter compared to rings so even if a bracelet does come up too long, there are many jewellers who can alter it and remove chains, links, diamonds and clasps.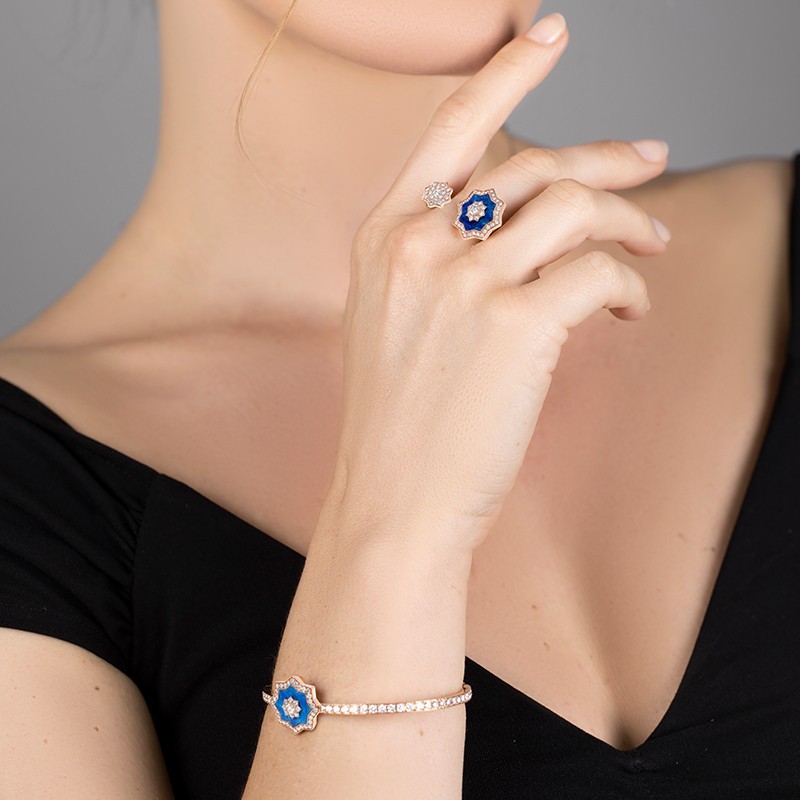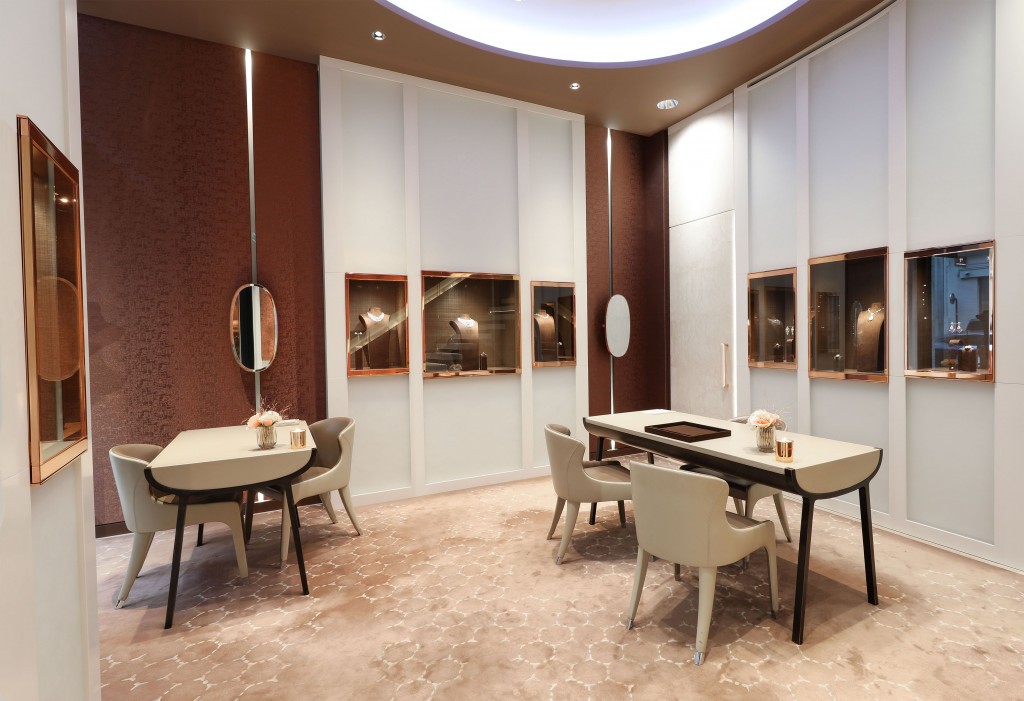 Measuring your jewellery with David Morris
We have a number of luxury boutiques across the globe, from London Bond Street to Qatar. Our experienced jewellers and assistants are available for advice and in-store jewellery measurements.
With a selection of high and fine jewellery, David Morris collections and wedding jewellery provide an elegant, prestigious look, with the world's more adored gemstones and precious metals.
Book a consultation, get in touch with David Morris, or discover our selection of wedding jewellery and bespoke wedding collections!